With over 1 billion monthly active users, nearly 80 million of those in the US, and users watching around 24 hours of content on the app each month… It's safe to say that TikTok could be a conduit to reaching a bigger audience that you may not have been able to reach before. Let's break down how you can use TikTok for your Marketing and Advertising efforts and how you can boost engagement to help drive conversions for your business.
Table of Contents
Using TikTok in Your Marketing and Advertising
As a business, if you're looking for ways to boost engagement on your social media platforms, TikTok may be worth considering. There are several ways you can use TikTok in your marketing and advertising. For example, you could create short videos that showcase your products or services. You could also use TikTok to tell stories about your brand or connect with your audience.
How Does it work?
Assuming you have a TikTok account (if not, you can create one for free), there are a few ways to create videos. The first is to use the TikTok app to record a video directly. This is probably the easiest way to create a TikTok video, but it's also worth noting that you can upload videos from your camera roll as well.
If you want to edit your videos before posting them, you can do so directly on the TikTok app.
Once you've created your video, it's time to promote it. One easy way to do this is to share your TikTok videos on other social media platforms, such as Facebook, Twitter, or Instagram. You can also promote your TikTok videos through paid advertising.
Why?
There are a number of reasons why you should consider using TikTok in your marketing and advertising. One reason is that TikTok offers a unique way to reach potential customers. In addition, TikTok has a large and growing user base, which means there's a good chance your target audience is using the platform.
Another reason to use TikTok is that it's relatively easy to create videos. You don't need any special equipment or skills to develop TikTok videos. And as we mentioned earlier, you can create videos directly on the TikTok app.
Finally, TikTok videos have the potential to go viral. If you create a popular TikTok video, it could be seen by millions of people. This is a great way to increase brand awareness and reach new customers.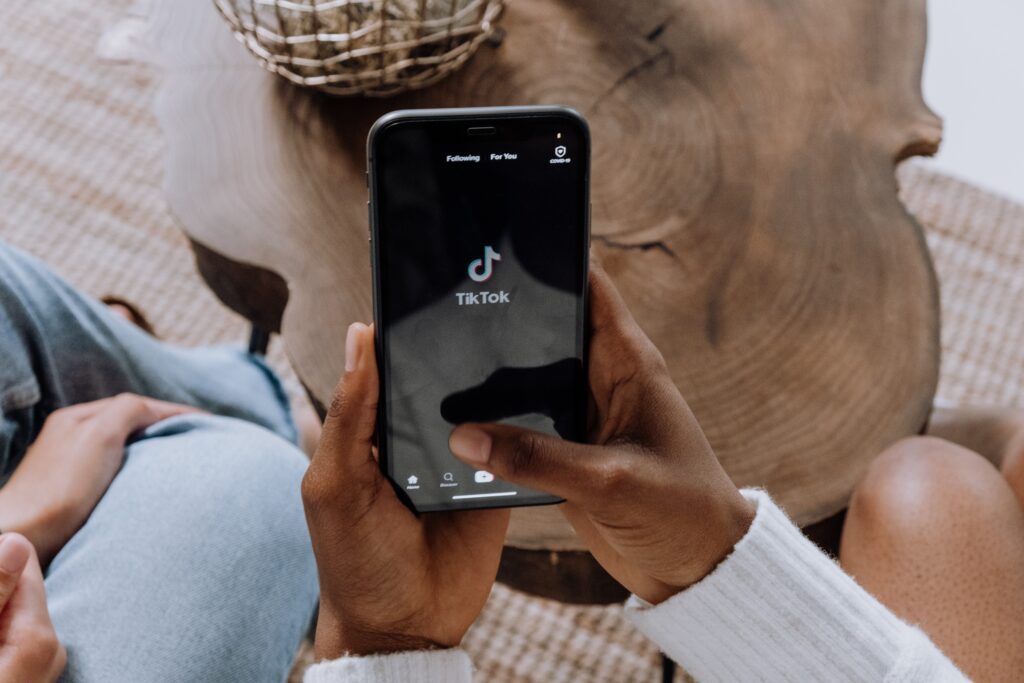 Benefits of TikTok
We mentioned a few benefits to TikTok above, like the potential to go viral, how easy it is to create TikTok videos, increase brand awareness, and reach new customers.
In addition, TikTok is a great way to boost engagement on your social media platforms. TikTok videos are easy to create and share, and they have the potential to reach a large audience. So if you're looking for new and creative ways to engage with your customers, TikTok is worth considering.
Here are a few statistics to keep in mind:
47% of TikTok users are between the ages of 10-29 (SproutSocial)
Nearly 80 million monthly active users are located in the US (SproutSocial)
90% of TikTok users access the app every day (SproutSocial)
TikTok offers a unique way for marketers to reach potential customers through its large and growing user base. Overall, TikTok is a great tool for boosting engagement on social media platforms.
How can I use TikTok for my business?
There are several ways you can use TikTok in your marketing and advertising. One way is to create TikTok videos directly on the TikTok app. Another way is to share your TikTok videos on other social media platforms, such as Facebook, Twitter, or Instagram. You can also use TikTok to run ads. For example, you can create a TikTok ad that appears in between users' videos.
Some tips for using TikTok in your marketing and advertising:
Use TikTok to reach a large and growing audience
Share your TikTok videos on other social media platforms
Use TikTok to run ads
Use Tik Tok to boost engagement
TikTok Advertising vs. FYP Content. What are the differences?
If you're thinking about using TikTok in your business, there are two approaches you can take:
For You Page TikTok Videos
TikTok Advertising
The For You Page (FYP) are TikTok videos with no ad spend behind them. Instead, they pull up seamlessly in a TikTok user's feed, and their reach is dependent on the hashtags and audio used.
TikTok advertising has a budget behind it. But, if you're looking to make sales, drive traffic, and launch a product, a TikTok ad campaign can have great results!
With TikTok ads, you can have targeting, an insight report, and ad management tools. It's an easy-to-use business platform, and brands can reach millions of users. TikTok ads can be targeted by gender, location, age, interest, etc. It's similar to other social media ad managers where you can create custom audiences.
TikTok ads work for any size business and budget, and the ad platform automates the process of creating and optimizing your ads. In addition, there are two budgeting options available: Daily or lifetime, and you can adjust your budget anytime during the life of the campaign.
There are various creative ad formats for businesses to use on TikTok.
Here are five types of TikTok Ads:
In-Feed Ads
Brand Takeover
TopView
Branded Hashtag Challenge
Branded Effects
Whether you choose to run TikTok Advertising, you choose to create videos for the For You Page only or do a mix of both. You really can't go wrong on TikTok – it's an app created to be your most authentic self and allow your audience to get to know your business and brand.
Tips for Boosting Engagement on TikTok
Now that you know a bit about TikTok and how it can be used in marketing and advertising let's look at some tips for boosting engagement, specifically on the For You Page. The FYP is special because anyone can be featured on a For You Page. You don't need to be an influencer or have thousands of followers. Here are a few ways to optimize your TikTok content!
Keywords and Hashtags
Hashtags are a great way to get your TikTok videos seen by more people. When you use hashtags, your videos will be discoverable.
Additionally, users can search by keyword, so writing intentional captions with specific keywords can increase your discoverability. Think about what your audience is searching for and have those keywords in your TikTok caption.
Keep in mind that the word count for TikTok captions is much shorter than Instagram Reels. So when writing captions, ensure that it's short, direct, and to the point. TikTok wants to keep its platform video-focused, so you want your video to be the bulk of your information, and your caption to only add to it.
Be consistent in your niche.
This means posting regularly and sticking to a theme or niche. For example, if your business is clothing, ensure that your posts about clothing and fashion outweigh everything else. That's not to say you shouldn't post other things. If there are trends you want to be a part of, do it! Make the video. Join the trend. But, ensure that when people follow your business on TikTok, most of your content is consistent with your niche.
We also recommend that once your niche and your audience are on the platform, you take the time to consistently engage with them and think about what type of content they would engage with.
Whenever you have a video idea, ask yourself if your audience would want to see this, and if you're on someone's For You Page, would they follow you? Then, as you start getting followers or engagement with your videos, use that as a list of people to start building relationships. Then, as you regularly engage with your niche, you'll gradually build a support network for your brand.
The more users engage with you, and the more you engage with them, TikTok will be more likely to boost your profile and secure more views for your content.
Use trending audio
TikTok is all about the music. So utilizing popular songs or audio clips in your videos can help them perform better. This will help your videos get more views, but it will also encourage people to comment and share.
TikTok's algorithm shows users content similar to what they've watched before, so if users watch trend-based videos and join that trend, you'll likely be discovered or show up on someone's For You Page.
Trends more very quickly on TikTok. When you see one that you'd like to do and one that resonates with your audience, move quickly to ensure you're not posting after the excitement and the engagement goes down.
Prioritize shorter videos
People have short attention spans, so making your TikTok videos brief is important. For TikTok, the algorithm will prioritize shorter videos which have a seamless loop and content that people watch all the way through. The key is short and replayable content. That will keep the views coming.
Post at optimal times
If you want your TikTok videos to be seen by as many people as possible, it's essential to post them at times when TikTok users are most active. Therefore, the best times to post on TikTok are during peak hours, which differ depending on your time zone.
While the algorithm ranks content based on a combination of factors, it's worth experimenting with to find your optimal time. You want to post when your community is active, so you reach more people right away. When you add timing, posting within your niche, consistency, and using trending audio and popular trends, it will boost your views.
There's no one-size-fits-all, so we recommend paying attention to when you see the most activity based on when you post content. According to Later, the predicted best time to post is "weekdays at 1 PM PST, specifically Thursdays and Fridays."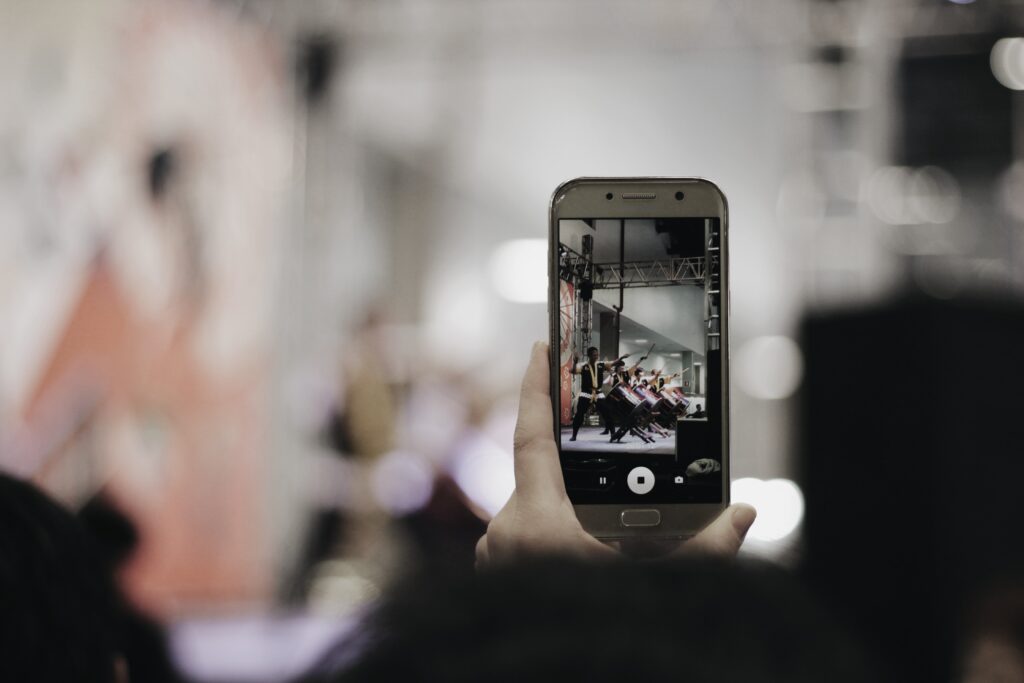 Consistency is Key When it Comes to TikTok.
If you want to boost engagement on Tik Tok, it's important to be consistent in your posting. TikTok prioritizes accounts that post consistently. So when you work on your social strategy, keep consistency in mind when it comes to TikTok.
TikTok is a great tool for boosting engagement on social media platforms. The TikTok app gives everyday users and businesses the ability to reach a large audience and grow a community. While TikTok can be a little intimidating, it's great for any business that wants to connect with its audience in a more visual and informal setting. Your videos do not need to be cinematic masterpieces. TikTok is meant to be raw. You just need to be present and concise with your information.
Have you joined TikTok yet? If not, why not? We notice many businesses have some hesitation when it comes to entering new platforms, especially a platform so geared towards Gen-Z. Or, if you have joined, are you seeing the engagement you were hoping for?
If you're not getting the views, likes, or engagement you were looking for – that's OK. TikTok is a newer app, and you just need to try something else until it sticks. So be patient, and revisit our tips for boosting engagement. However, if you stay consistent with these tips and post consistently, you'll start getting views. It takes time and requires a lot of patience, but it will be worth it in the long run.
Whether or not you have joined the app, join the conversation all about it on LinkedIn. Let's discuss all things marketing, TikTok, and why businesses need to start using TikTok to build their community.
If you're ready to dive right in and get started, schedule a discovery call so we can discuss your business's needs, goals, and any challenges. We'd love to partner with you.