When starting a business, one of the first things we do is create a website. And the first step in your website development journey is to find the best hosting provider to fulfill your business's needs.
Of course, your website will be a landing page for people to learn more about it; however, hosting providers play an important role in security and performance. So it's essential to be educated and thoughtful when choosing a website host.
Finding the right host helps ensure that the business's website remains accessible and secure at all times.
While it's easy to choose the most cost-efficient option, you risk losing more money in the long term by not researching different hosting platforms and choosing one that's safe, secure, and runs efficiently.
Not all website hosts are created equally, and you want to ensure you get all the features your business needs and not focus on cost alone.
If you're a new business looking to create a website and you're wondering how to choose the best website host for you, or if you're an established business and want to know if you made the right choice – this article is for you!
Below, we'll discuss what a website host is, why you need it, and how to choose the right host service for your business.
Table of Contents
What is Web Hosting?
Let's start with the most important question: what is web hosting? Whether or not this is the first website you've created or the 100th website you've created, it's crucial to understand what you're getting when you buy a hosting plan. Essentially a web host is a place for you to store all of your website's essential files and data. In addition, a web host takes care of sharing your website's data with people who visit your site through their browser of choice.
So if you want your website to be seen by anyone other than you, you need a web host involved.
Hosting is typically done through a third party like Bluehost, Go Daddy, and WPengine. It's a secure space that stores your website's code, any pictures, videos, and text files for the site. This information communicates to your host how your website looks and behaves for your visitors.
Having a web host ensures higher security for your website and the content it stores. A web host also provides tech support and enhancements so you can continue upgrading your website to create the best possible user experience.
Anyone who wants a website that is accessible to the public needs web hosting.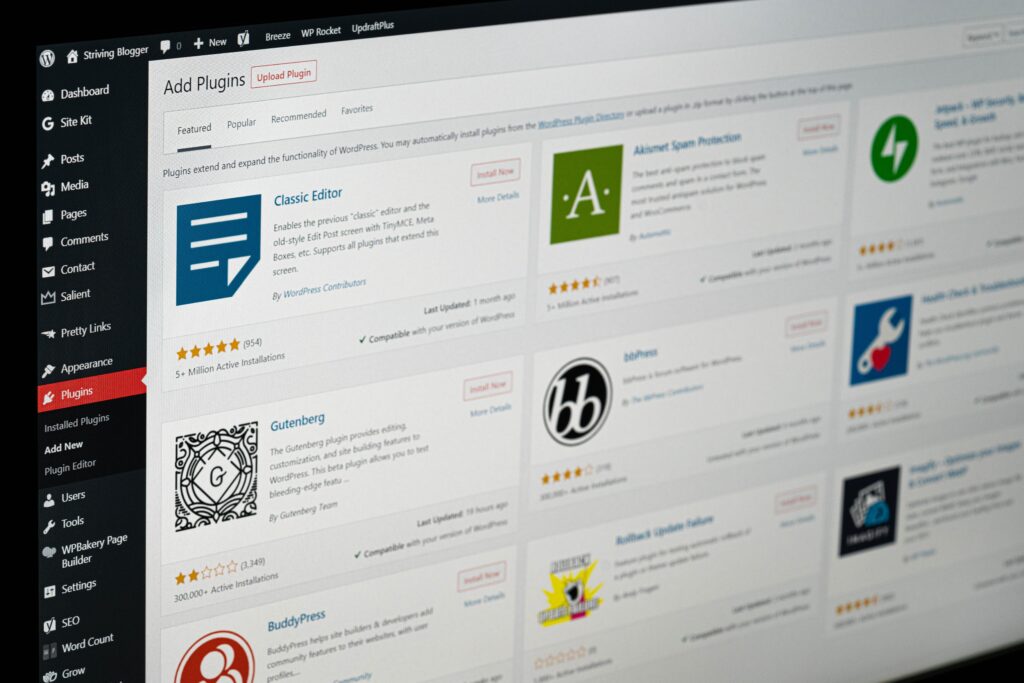 Why do you Need it?
While we touched on what a web host does, and from there, we can infer why you need it – let's dive into why you really need to be thoughtful about the web host you use.
Firstly, we need a web hosting platform because it allows your audience to access your website. Additionally, it keeps your website secure and provides enhancements to better the user experience.
Many website hosts have different packages available that offer different levels of security and storage. So, while building your website, reflect on your business, consider what hosting features you need, and let those decisions guide you. Sometimes this could mean deciding on the more expensive option.
For example, if you're a multi-faceted business that experiences heavy traffic every day, you'll need to invest in a platform that can handle that. However, if you're a new business or don't experience a lot of traffic, you can opt for a less extensive hosting platform.
One thing that's absolutely necessary for a website host is a high level of security. Data privacy, security breaches, data corruption, and stolen content are becoming more frequent in our digital world. Unfortunately, it also means losing work and working extra to recreate what you lost and fix potential issues. During this "recovery time," websites are inactive, lose sales, and even drop in SEO rankings.
You read that right – "drop in SEO rankings." Not only does a website hosting platform allow your website to be seen, but it's necessary for your website's search engine optimization. A website host affects speed, security, downtime, and much more. So, for example, if your website goes down, your audience is no longer able to access your content, AND search engines can no longer crawl and index your pages. This leads to a drop in ranking, negatively impacting your company's credibility and trust. A drop in ranking and lack of trust leads to lower traffic and sales. It's all connected.
This connection is why businesses need to be careful about their web host. One host may have higher security than the other, or it may have great tech support. By investing in your site's performance and improving your visitors' experience, you'll see a greater return in sales for your business.
Using the right website host provides businesses with the peace of mind that should anything happen, you have the technical support to protect you. It's not ideal for websites' to run into issues, but it's not unthinkable. And it all starts with who you choose as your website host. Your website and content mean nothing if your website isn't performing effectively and there's no tech support to help you through those challenges.
How to Choose the Right Web Hosting Service for your Business
Now that you know a little bit more about what web hosting is and why it's important, let's talk about choosing the right web hosting service for your business. If you already have a web hosting platform, that is completely OK, and this can still be really helpful for you.
Determine Your Needs
Understanding the needs of your business can help you narrow down your hosting options. For example, what are you building? Is it a website with a blog? A live streaming website? An e-commerce business? A portfolio?
We encourage you to sit down and list your needs and what your business is. That way, as you go through each hosting platform, you can easily prioritize what you need versus what a potential host is offering.
For example, if you have an e-commerce website, you might focus on security, or if you have a blog, you might focus on contact delivery network options for your hosting platform.
One of the first things to know is whether you want a shared host or a virtual private server:
Shared Host
A shared hosting environment is when your website lives with others on the same server. These websites share resources like RAM, Disk space, etc.
A shared server is the more affordable option and is a great choice for new websites that don't have many visitors yet. However, if your website has a lot of traffic or holds a lot of content, a shared server may not be the best decision as it won't be able to support high amounts of traffic and content.
Virtual Private Server
A Virtual Private Hosting environment means your website lives on the same server as other websites, but it's isolated. The benefit to this is that a website will have dedicated processing power, RAM, and disk space that other websites do not have access to.
This is a more expensive hosting option, but websites have more power and can handle more traffic.
This host is great for established websites that have a lot of traffic. So if your business is new and doesn't have a large audience yet, this may not be the host for you. The resources available will go to waste at this point in time, but it is a great option for heavy-traffic businesses.
Remember to keep both the Shared Host and Virtual Private Host in mind as you put together your list of needs.
Bandwidth & Storage
If you're a new business, you may not need to use a lot of bandwidth, or you may not need a lot of storage.
Storage is the space in the server where site files (images, videos, blogs, etc.) and data are stored. Of course, estimating how much bandwidth and storage you'll need when your business is new is difficult. It all depends on the type of content you post as your business grows.
However, we recommend leaving room for growth when establishing how much storage and bandwidth you'll need. Then, when you choose your host, ensure that you can revise your hosting plan later and that no additional fees are attached.
Web Hosting Secret Revealed recommends picking a plan that offers 50% more resources than the amount your website currently needs.
Reliability
Next, you want to see how reliable you're hosting service is and if they provide any uptime guarantees.
Uptime is the percentage of time that your website is online and available to visitors without any issues. You want your website to be live as much as possible and close to 100%. Keep in mind that not every host defines "uptime" similarly. Be sure to review each company's policies to see what their uptime definition is.
We recommend researching how each host handles any downtime. If your website is frequently unavailable, it's not optimal for a healthy business, so look at the hosts' reviews and policies to understand how responsive and reliable they are and have historically been.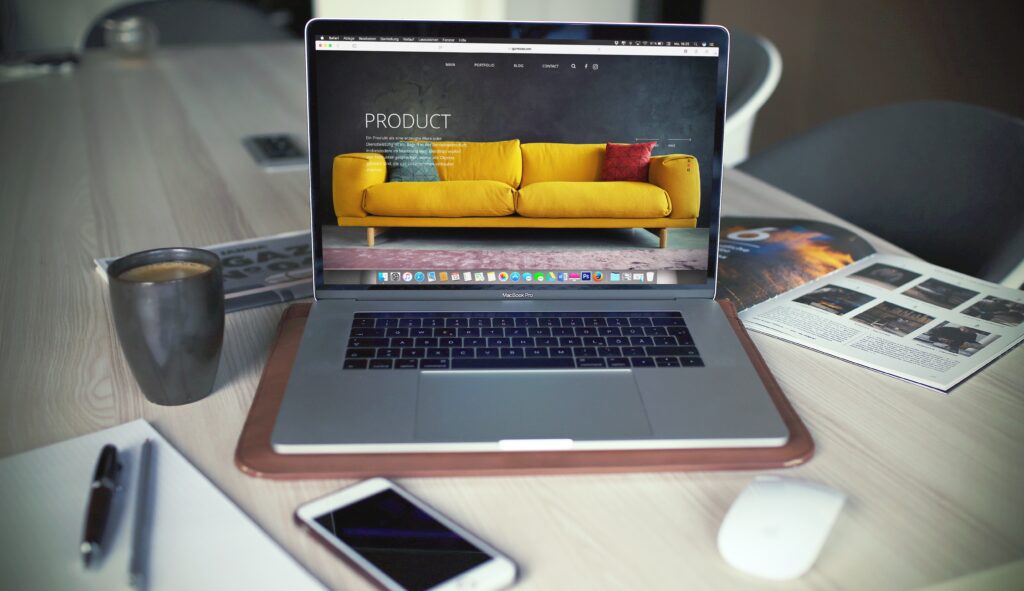 Other things to Consider
We've considered a few different things when choosing a web hosting platform, but that's not all you need to look at.
You also want to look at a host's:
Refund policy
Guarantee offers
Upgrade options
Basic/ Primary features
Also, look at whether or not they support e-commerce websites.
There are so many different types of hosts available that it's important to consider what you choose to ensure your business is set up for success right at the beginning.
Your website host is one of the first things you decide on as a business owner, so don't get stuck on pricing alone. When looking at hosting platforms, look at reviews, how other people have experienced this host, whether or not they were positive experiences, and be sure to look at how the web host's customer service is.
Your business will inevitably run into a problem, so you want to know how to content the provider and how quickly they'll be able to help you.
For example, can you email, chat, or call your customer service representatives if your website goes down? How efficiently will they help you? How fast will they respond? Do they have "off" hours?
Before settling on a web host, test each support feature to ensure that this host meets your needs.
Final Thoughts…
We've reviewed so much material on web hosts and what to look for in a hosting platform. If you're a new business and looking to build a website and brand, or if you're an established business that wants to understand web hosts better to have a better-performing website, this blog was meant to help you.
We hope this blog helped you familiarize yourself with web hosts and the options available. There's much to consider, from storage and bandwidth to speed, security, and customer support. Creating a list of your business non-negotiables (what you NEED and will not compromise on) will help you narrow down hosting platforms and find which supports your business best. For example, if you want an e-commerce store, ensure the hosting platform supports that type of business.
One last thought, if you're using a website builder (like WordPress), there's no need to find a hosting provider because that platform includes the service in their subscription plan. Just make sure their offerings are sustainable for your business!
If you're ready to learn more about web hosting and all the different ways we're able to grow a business through digital marketing – Join the conversation on LinkedIn. Here, we'll talk about digital marketing and share many tips and tricks to empower your business.
If you're ready to schedule the next steps, schedule a call with us to find all the ways we can support your business and its growth.
Two Trees PPC is a full-service digital marketing company that works with home service businesses to increase their current revenue.