When we use these web crawlers to research location-specific businesses, like "Restaurant Near Me," they work hard to provide appropriate and quality options for you through a business's use of Local SEO. Search Engine Optimization is a process where a site can improve its position in the search engine results pages (SERP) for certain queries. SEO is about optimizing your website for search engines (like Google) and creating a better user experience for the people looking for your brand, product, or service. After all, you want people to visit your site, stay there, and buy from you!
Now, we're diving into Local SEO today and wanted to share this not-so-little statistic we found from HubSpot:
46% of all Google searches are looking for local information.
Yeah, and that percentage is only increasing. It goes to show that if your business doesn't take local SEO into account, you can be missing out on thousands of potential customers. Local SEO allows your business to stay relevant, specifically within its geography. If you're a service-based business or a brick-and-mortar business and want to introduce Local SEO into your business and use Local SEO tactics to drive traffic to your website, keep reading.
Table Of Contents:
What is Local SEO?
Local SEO (Search Engine Optimization) optimizes a website for better visibility, traffic, brand awareness, and ranking in local search results. Local SEO is essential for any business that wants to be visible on the search engine results pages when people are searching for products or services in their local area. Through Local SEO, companies can gain visibility where they serve customers directly; this can look like a business with a physical location or a service-based business that operates throughout a certain geographical area – for example, a cleaning company, plumber, or mobile notary.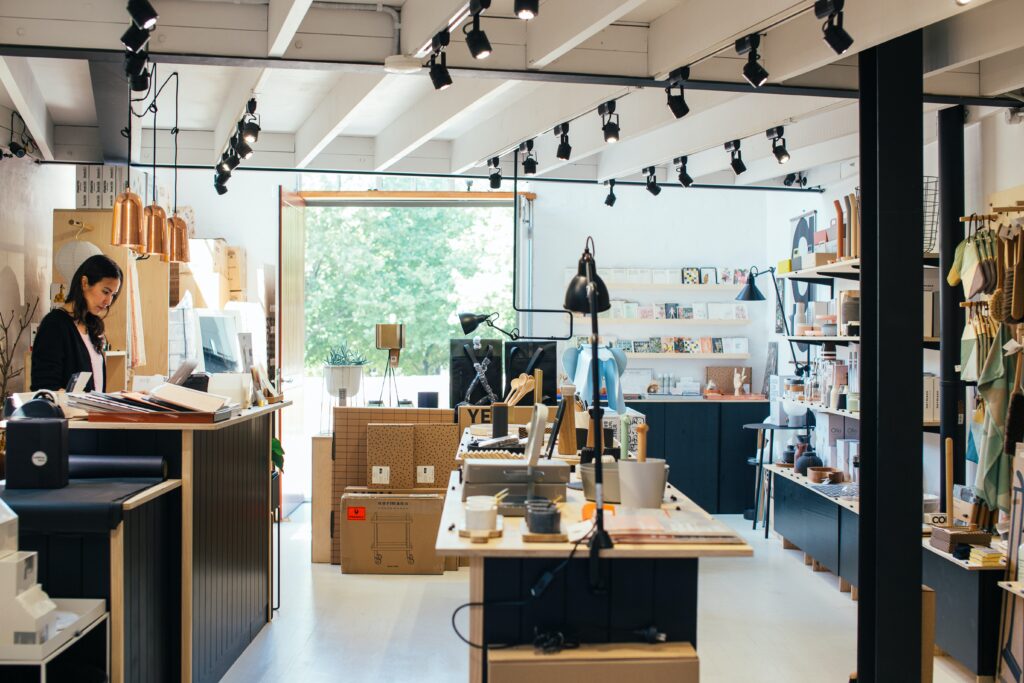 Local SEO searches can take place on Google, Bing, Apple Maps, Yelp, etc. Newer social platforms such as Nextdoor and Alignable can also help boost your Local SEO. By capitalizing on Local SEO practices, businesses create a better online presence to attract more website users, leads and customers.
Why is Local SEO Important?
Local SEO is important because it makes local businesses easily searchable. When users are looking for products or services in their local area, a quick search will provide them with a relevant list. Local SEO can also improve a business's click-through rate (the percentage of people who click on a search result). As users, we're more likely to click on the listing that appears closest to the top of a page, so when we're improving our Local SEO, we're gaining traction and improving our ranking. So, if you want your business to be found by potential customers searching for what you offer, you need to optimize your website for Local SEO.
How Does Local SEO Work?
Local SEO and SEO are very similar. When you do a Google search, Google will scan through its index and database to provide you with the best and most relevant results. On the other hand, when it comes to Local SEO – Google uses a different set of ranking factors such as the user's location in proximity to a business, presence of a Google My Business listing, online reviews, etc. Google then populates a list it believes is best suited for it's user and their needs.
Five Ways to Use Local SEO to Drive traffic to your business
We know it can seem for businesses or marketing managers to dive into understanding the principles of Local SEO. Rest assured we're here to help! We've compiled a list of our favorite Local SEO tactics and what we believe would have the most significant impact – helping you to save some time. Here are five ways to use Local SEO to drive traffic to your business:
Location-specific content
One of the most important things you can do to improve your Local SEO is to ensure that your website has location-specific content. Meaning that you are including your city, state, or region in your website's title tags, header tags, meta descriptions, and anywhere else where it makes sense. By doing this you're helping Google understand the area of your business and ensuring that your website appears in search results when people search for your business or service.
To supercharge this step, you are going to want to create ongoing content that pertains to your business. This could be blog posts on what products are in season or how-to articles, (similar to this one), to help your potential customer understand why they might want to hire you instead of going the DIY route. By creating these articles and then working in regional or city-based information you'll be showing Google and other Search Engines you have valuable information to share with it's users – helping you to rank higher!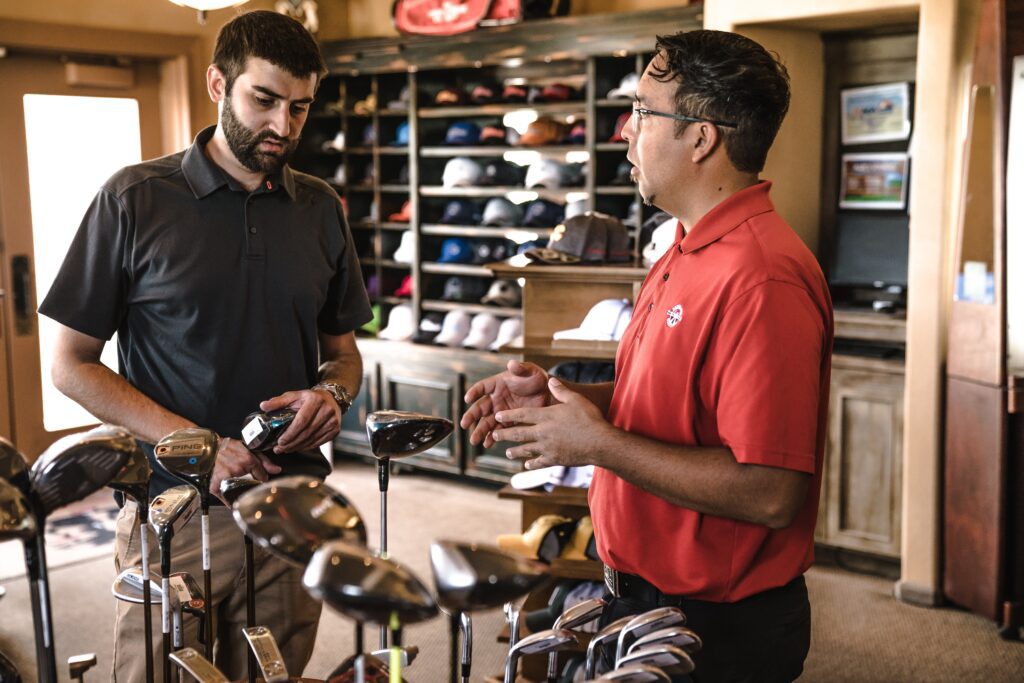 Optimize your Google My Business, Bing Places, and Apple Maps Listings
Google My Business, Bing Place, and Apple Maps are sites that cater to people looking for businesses. So, when you have a complete profile on these platforms, it triggers that search engine to produce your profile when people search for your business or service.
Google My Business:
Google My Business is a free listing that allows businesses to manage their information on Google Search and Maps. It's a tool to help you manage your Business Profile on Google. Your Business Profile is the term for your Google business listing. When you search for a location on Google, your business profile will show in the local results section in Google Maps.
When you create a Google My Business profile, you're creating space for it within Google Maps. To create a Google My Business listing, you'll need a business name, location (private addresses can be hidden), and category. Google will confirm that you're a valid business, and once that is complete your profile will be open to consumers to search, leave reviews, upload pictures, check hours, and even ask questions.
Bing Places for Business:
Bing Places for Business is a free listing that allows businesses to manage their information on Bing Search and Maps. Companies can claim existing local listings or add new ones.
Having access to your Bing listing allows businesses to manage the accuracy of any information displayed to customers. When profile information is set up in Bing Places, Bing will add that listing to Bing Maps, and when you have a listing on Bing Maps, it will add your business to Bing Search.
Having a listing on Bing Mags ensures visibility and displays relevant and valuable content in real-time.
Keep in mind that for your profile to show up in Bing Maps, the user will need to be within a 50-mile radius of your store and relevant to Bing's algorithm.
Apple Maps Connect:
Apple Maps Connect is a free listing that allows businesses to manage their information on Apple Maps. It allows business owners to manage existing listings and add additional listings to the platform.
Apple is the default map if you're an iPhone or iPad user. If a user wants to use Google Maps, it's a separate app to download. So when users do a web search for a local business on their Apple device, its top results will be from Apple's database. Additionally, if you use Siri to find local companies, that information comes from Apple Maps.
It is important to show up where your audience is. Whether your audience uses Google, Safari, or Bing, they're looking up local businesses. By being optimized for each type of listing, you're better positioned to show up and show up correctly.
When creating these business profile accounts, make sure to include your business name, address, phone number on your website, and any other relevant information such as hours of operation, pricing, etc. In addition, you want to complete the location data and business information options fully. This will help Google understand your business and its location to better your Local SEO and show up in their Map features.
Optimize Your Listings in Directories and Citations
Another great way to drive traffic to your business is to optimize your listings on directories. Many of these sites allow you to include additional information about your business. For example, online directories are websites that list companies in specific categories. These directory listings often include the business name, address, phone number, and additional information such as hours of operation, pricing, etc.
Citations are places where a business's name, address, and phone number appear on any other site. Typically, these "citations" are online business directories, but they can also include having your business's contact information on their website, blog posts, or social media sites.
Encourage Customers to Leave Reviews & Photos on Google, Yelp, Facebook, and Other Platforms
A great way to build credibility and increase traffic to your website is to encourage your customers to leave reviews and post photos of your food, product, or physical location. These can be reviews or images on your Google My Business, Bing Profile, Apple Maps, and any other directory and review site.
Note that you can also add photos and reviews directly to your website to help improve the SEO of your website and the user experience.
In addition to Google My Business, Bing Profiles, and Apple Maps, encourage reviews on Yelp, Facebook, and other platforms. These reviews can improve SEO and your overall visibility in search results.
As a best practice, never ask for positive reviews or offer incentives for positive reviews. While positive reviews can increase your business's local search engine rankings, you want to provide a great experience and earn any positive reviews.
When doing a Google search, Google will display the "Top Three" most relevant businesses, and a large part of this decision is based on your Google reviews. So when you have good reviews and show up in those "Top Three" search results, you're more likely to get clicked on with quality traffic headed towards your website.
While customer reviews are subjective, they confirm trust and act of "credibility" so that other potential customers can decide whether they want to use your business. The more positive reviews you earn, the more credible an option you are for potential customers.
Ensure Your Website is Mobile-Friendly
In today's world, users spend a large majority of their life online, on their phones. So, your website must be mobile-friendly. About 89 percent of people search for a local business on their smartphone at least once a week, with 58 percent searching daily. (Neil Patel).
Your website should be designed to look good and function well on mobile devices such as smartphones and tablets. Mobile-friendliness is important for SEO because more and more people are using mobile devices to search the web. Google has stated that they are now using mobile-friendliness as a ranking factor in its search algorithm.
So much of our time spent online is on our phones. Whether it is clicking on a link to your website from Facebook, Yelp, or in a search engine – how your website loads and performs afterwards is just as important as showing up.
If your website is mobile-friendly, Google will take that into account when ranking your website. Our reliance on our cell phones is greater than ever, so ensure your website is mobile-friendly and that it loads efficiently.
While there are so many different avenues to grow SEO, Local SEO is one of the most important for local businesses and services. However, according to Ahrefs, 56% of local retailers have not claimed their Google My Business listing (ahrefs). If you haven't claimed your Google my Business listing, you're creating a lot of uncertainty for your customers. People are searching for your business or service, and they want to work with you. However, you need to ensure you're showing up in the best possible light with clear and definitive information, images, and reviews as a business.
By not having an optimized Local SEO strategy, your business is missing out on many potential customers. By implementing these changes, you show up where your customers are in an effective and trustworthy way.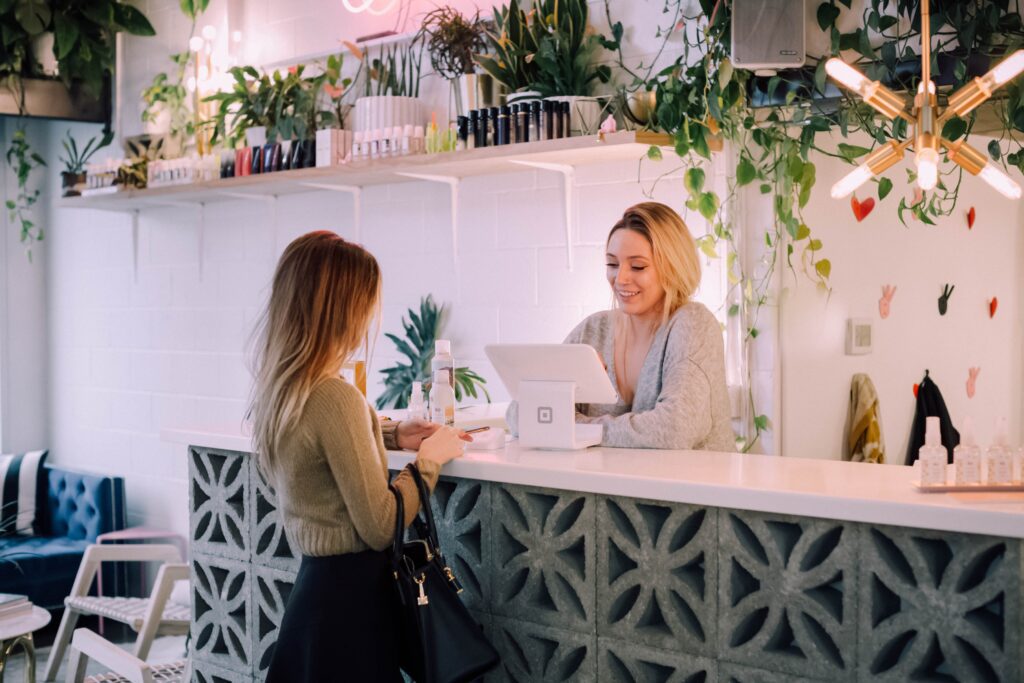 Two Trees PPC SEO How-To's
Are you diving into SEO and need more information on how to maximize your efforts? We have some great resources ready to help you rank higher:
Be sure to also join the conversation on LinkedIn and let us know how your journey in growing your Local SEO is working. We'd love to hear about your progress!