Performance Max is an automated goal-based campaign type that uses machine learning to serve audiences a relevant ad with an optimal bid to maximize campaign performance. Google shares, "Performance Max helps you drive performance based on your specified conversion goals, delivering more conversions and value by optimizing performance in real-time and across channels using Smart Bidding. Performance Max combines Google's automation technologies across bidding, budget optimization, audiences, creatives, attribution, and more. They're all empowered by your specific advertising objective (for example, if you have a CPA or ROAS target) and the creative assets, audience signals, and optional data feeds you provide."
In other words, it is designed to help you get more conversions from your paid ads. Helping you to keep your CTRs and Conversions high!
Benefits of Performance Max
One of the best perks of using Performance Max is the ability to gain access to new audiences across Google's channels and networks. It reaches more than those using Google Search, helping you to place yourself in front of audiences where they are hanging out. Using a combination of your provided information and Google's growing and real-time understanding of their consumer's intents, you can find new customer segments you may not have had before.
Next, you'll help to drive better overall performance of your ads. Because Google is using its technology to optimize the ad content they are putting out on your behalf, potential customers are more likely to turn into conversions. Their predictions are pretty spot-on and they used continued machine learning models to improve those predictions over time.
Lastly, the Performance Max insights and analytics can help more than just your ads. Helping you to understand which data points are impacting your performance, their asset reporting helps you to optimize your campaigns to drive ROI. Even better, they share new insights, such as rising search trends to help you understand your performance and ultimately help you in your overall business strategy.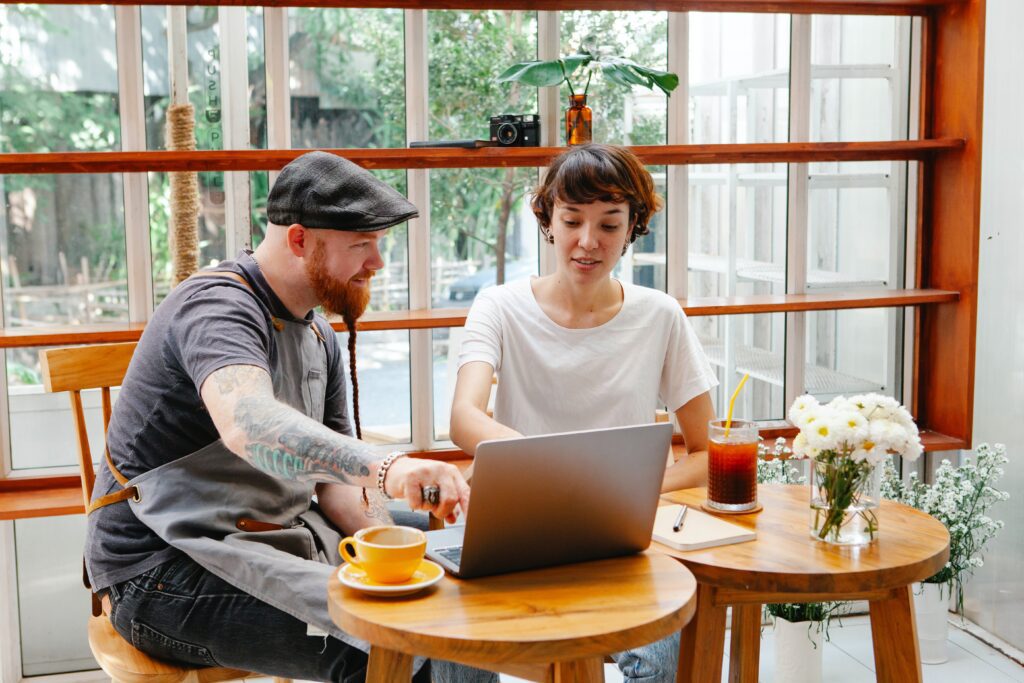 Is Performance Max Right For You?
While Performance Max is pretty awesome in our books, there are some specific times when it is truly the best option to use:
You have a specific goal such as lead generation or driving online sales.
You aren't limited by which channels your ads appear on, helping you to maximize the performance of your campaign.
You'd rather access all of Google's advertising channels for one single campaign.
You want more than just keyword-based Search campaigns, (ie photo, etc.)
The Campaign Types You Can Reach Across Google's Network
We mentioned it a few times, so we'd be remiss to not explain. Most people associate Google Ads with the text ads you see on top of your search query. You know, the first few options that populate after you've done a Google search for something. They are typically marked with "Ad". This is just one out of the many different paid ad channels available with Google. Other channels include:
Display Ads, (Google Ads on blogs or other websites)
Google Maps
Discover Feed, (a feed created by Google for mobile devices)
YouTube
Gmail
Shopping
Where to Get Started
While we'd love the opportunity to work with you on your Paid Ads, we also know that you may be trying to test this out on your own first. Before getting started there are some things you should keep in mind. First, we suggest that you ensure your campaign length is at least 4 weeks and you understand Google Ads Conversion Tracking. Google Ads Conversion Tracking is a free tool that shows you what happens after a customer interacts with your ads. This needs to be set up in your Google Ads Conversions section of your Google Ads account, under Tools & Settings. For more information on conversion tracking, read more on our previous blog How Do I Increase Conversions.
Once you have those basics in place, next are the assets you will need to get started.
This includes:
Text

3 headlines, (30 characters long)

2 descriptions, (90 characters long)
1 headline, (90 characters long)

Images

1 landscape, (600 x 316px)
1 square, (300 x 300px)

1 logo, (128 x 128px)
A 314 x 314px square for those with campaigns with a Store Visit Goal

Video is recommended, (less than 10 seconds), but is optional
Don't worry, you can change and update this information at any time. These assets are simply to get you started on your Google Performance Max journey.
Now that you have everything you need to get started, it is time to get your campaign going. Remember, this is more about optimizing and improving your ads over time, so don't "set it and forget it". You need to come back to it daily and improve your ads based on what Google Performance Max is telling you. Don't be afraid to make updates and tweaks and keep the campaign going longer so you can reap the benefits of Google's machine interest.