Business owners have two main choices when setting up their marketing team. Either they can use a marketing agency, or they can hire a full-time employee. In this article, you'll discover the benefits of using an agency for marketing compared to spending countless resources, including time and money, on finding the right employee to fill a long-term position. Benefits for hiring a marketing agency include everything from financial advantages to a high level of expertise and easier management options.
Pros of Hiring an Agency
1. All of Your Marketing is Handled
One of the primary benefits of hiring an agency to manage your marketing for your business is that they will be able to handle every aspect of a promotional strategy and campaign. Everything from content creation to publication, social media management and optimization can be dealt with effectively. Think of the agency as more of a business partner that has your best interests in mind — they'll operate your campaigns with a focus on the larger picture, as well as the small, yet crucial details.
Ultimately, this means that you will have less on your plate and are given back precious time to do what you do best and what you love most – whether that's networking on business trips, taking prospects out to lunch, or handling the everyday necessary tasks that happen in-office. You'll be able to focus on other areas of your company and delve into core processes. These are the processes outside of marketing that are related to business growth and ensure that your company reaches its maximum potential. You'll be able to spend more time on everything from forming partnerships to fulfilling networking opportunities to closing deals. At the same time, you'll be able to take comfort in knowing that your marketing is being handled by a professional service with years of expertise under their belt.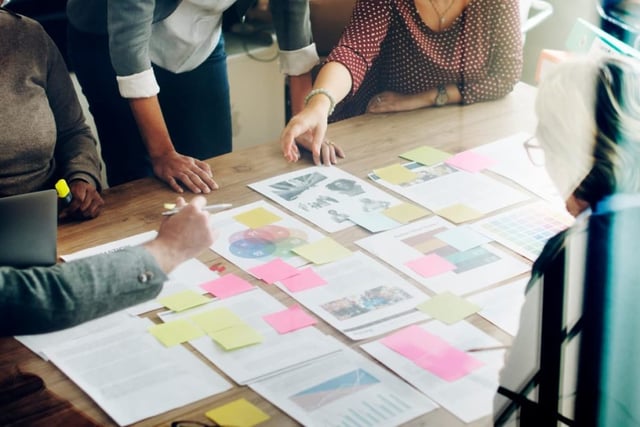 2. More Bang for Your Buck
Put simply, you get a higher level of support when you invest in marketing agency services. A marketing agency will have an expert range of diverse team members who specialize in a wide range of different marketing solutions. Many of the individuals in teams like this will have decades of experience, having a proven track record of providing solutions that fit the needs of your company.
Rather than relying on the expertise of one individual, having a full marketing agency on hand offers multiple minds working on your campaign and collaborating to provide the absolute ultimate strategy that will take your company to the next level. An agency is fueled by collaboration, which encourages innovation and that's exactly what you need if you want your brand to take the world by storm.
The best part is that you get all this for one fee—with no extra costs. Compare that to hiring a full-time employee who needs benefits and other types of insurance—not to mention paid time off, vacations, and a slew of other cost-draining items.
3. No Need for Training
An agency doesn't need training. The staff already have the expertise and training they require to complete the job effectively. If the team is required to develop their skills on new tools, it won't impact the performance of your business whatsoever. If training is required for new tools, the fee for that won't be coming out of your pocket. You probably won't even be aware that training is occurring. Marketing agencies are filled with its own employees. So, while one part of its team is honing its skills, the others will be focused on completing the goals of your promotional strategy.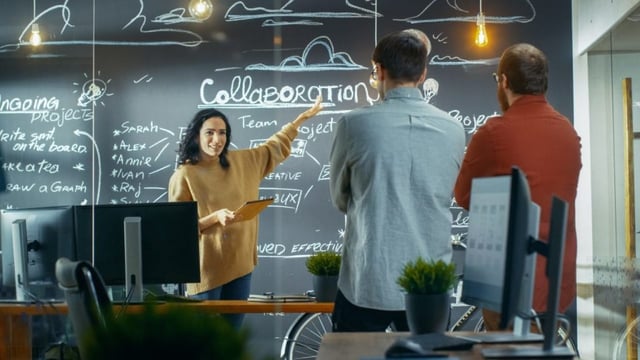 4. Access to Advanced Software and Tools
Marketing software and tools can be expensive. If you want to avoid the cost while still gaining the benefits, an agency will always be the best option. With an agency, you'll find that they are already utilizing the best tools available on the market. For example we use WordStream, which isn't really cost effective for an individual business. By hiring a competent marketing agency with years of experience, you'll also be gaining a competitive edge because your business will be gaining a new set of tools and platforms and, ultimately, all the advantages that come with putting experts at the helm of strategizing your ad campaigns.
However, you won't have to research, test or even pay for them yourself. This will all be handled for you behind the scenes, and you can simply enjoy the final results.
5. More Stability
Employees are always looking for the next opportunity. Loyalty has effectively died in the business world. If employees don't believe that you are providing the best benefits or career options, they will move on. This is particularly true for the best employees who have other options. An agency isn't looking for a new opportunity and as such, they can provide long-term levels of support for your business.
At the same time, an agency will often be working with a variety of businesses. This can be advantageous, leading to creative challenges and innovative thinking, and can bring the best and brightest forward-thinking solutions to your company's marketing. It can ensure that your campaigns are ahead of the curve. This is a win-win situation for the agency and for your business.
6. Increased Scalability: Scale Big or Go Home
If you are keen to scale up marketing efforts in your business, you would typically need to hire more employees. This can be costly, complex and time-consuming. This isn't required if you decide to work with a marketing agency. Agencies are far more scalable and will typically offer different packages for clients. If you want to increase your marketing efforts, you can simply move up to the next tier. Alternatively, you can contact the agency and tell them what you want to achieve to give them insight on any new goals you hope to accomplish. These changes can be made at a moment's notice with far-reaching strategies that are put in place overnight.
This is going to lead to a higher level of productivity and efficiency within your marketing campaign. It will also ensure that your business is more flexible. You'll be able to adapt and respond to changes in the market in ways that are both effective and appropriate. This can ensure that you can also recover from any hit that you might take from a competitor.
7. Gain a Google Partner
When hiring a marketing agency, be sure they are a Google Partner. This means that they will have access to the latest cutting-edge training and enhanced support from Google. Businesses may also be able to access perks, such as early options in both beta testing as well as alpha programs. Ultimately, this is going to help ensure that your company is ahead of the curve and gaining access to the latest technology that's going to get your business incredible results.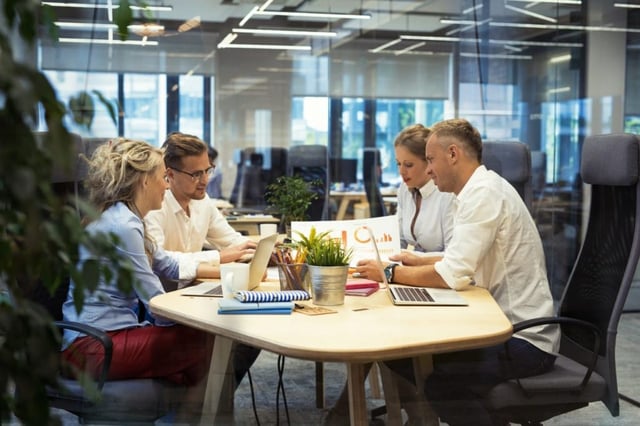 Cons of Hiring an In-House Employee
1. Narrow Experience Fueled by Fear
If you are running a small business, you may struggle to hire more than a couple marketing professionals for your team. You may find that your budget can only cover the cost of one individual. That's an issue because these employees often won't have all the skills you need. Instead, they will be focused mainly on one specific skill or service. This could be anything from SEO to content creation. However, it will likely not be enough for a full and effective marketing campaign.
This isn't the only issue either as these employees are often afraid and unwilling to think outside the box. If a team member in an agency suggests an innovative solution, the manager will either approve it or reject it. They may approve and if it isn't successful, they'll prepare a backup solution. Unfortunately, in-house employees are far more mindful of making a mistake that could cost them their job. So, rather than being bold and creative, they will play it safe and keep things simple. They will aim to ensure that they don't ruffle too many feathers. This can lead to dull and dreary marketing services that won't allow a business to stand out.
2. Draining Costs
There's no denying that marketing employees are expensive to bring in as an in-house employee. Highly qualified individuals with a great level of experience and a vast amount of skill demand a high paycheck. If you cut costs here and don't spend money on an expert, then you're going to attract some low-level marketers with little skill and low experience. It's not just the monthly wage that is going to hit your finances either.
With an employee, you'll also need to provide benefits. This could include anything from medical insurance to a company car. Remember, it can be a competitive environment, trying to get the employees you want. If you are seeking the best, you will have to make it worth their while.
3. High Employee Turnover
Employee churn is going to be a significant cost for the typical business. Unfortunately, this is a big problem in the marketing world. In this industry, employees will regularly change their job every two to three years. That's true regardless of how many benefits you offer. This is largely due to this industry attracting those with a creative mindset. Loyalty won't keep them in their position. When they get bored, they will move on to the next challenge and leave a former business struggling to find a replacement.
So, Should You Hire an Agency or a Full-Time In-House Employee for Marketing?
It's clear then that hiring a marketing agency does provide significant benefits over recruiting a member for an in-house team. Ultimately, taking on an employee full time is almost always going to bring more trouble than it's worth. Instead, you'll be better off using a marketing agency to get multiple experts working together to provide the best solution and strategy that your company needs. Book a free consultation with us by clicking on the button on the top right of our website, or calling us right now.