Pumpkin spice and everything nice. The holiday season is approaching, and it's approaching quickly! And that means it's time to start thinking about our marketing strategy. If you're like most businesses, the holidays are one of the busiest times of the year. This is when people are out shopping for gifts, entertaining family and friends, and generally spending more money than usual.
That's why it's so important to make sure your business is visible during this time. And one of the best ways to do that is through Facebook and Instagram ads.
Both platforms offer a variety of ad types and options that can help you reach your target audience during the holidays.
This post will cover 10-tips on preparing your Facebook and Instagram ads for the holiday season.
Table of Contents
Start With a Clear Objective
Before you start creating your holiday ads, it's important to have a clear idea of what you want to achieve with them. Do you want to increase brand awareness? Drive traffic to your website? Boost sales? Once you know your goals, you can create ads that are more likely to succeed.
Remember to keep your objective in mind throughout the entire process, from choosing your imagery to writing your copy to choosing your audience.
Create Eye-Catching Visuals
Many companies increase their budget for the holiday season or only advertise during it. With that said, this means that your content will be competing against businesses in an already saturated platform. Make sure to create visuals that are high-quality, eye-catching, and memorable. This could be in the form of a festive graphic or an image with relevant holiday colors. You want people to see your ad and immediately think of "Christmas" or "Hanukkah" or whatever holiday you're celebrating.
Your visuals should also be on brand. While trying to stay within the season or the holiday, don't veer too far from your usual style, as this will only confuse your audience. But a little bit of holiday cheer is always welcome!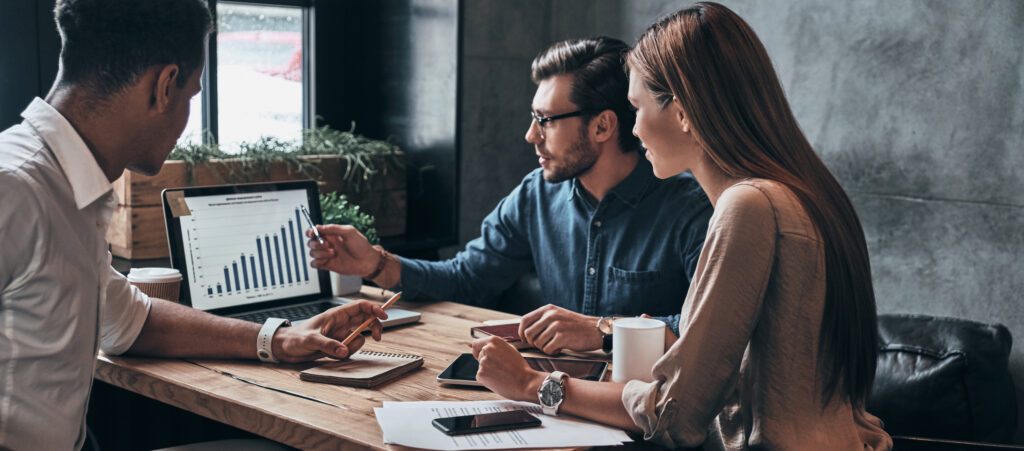 Write compelling copy
Once you have your visuals sorted, it's time to focus on your copy. This is where you'll really be able to sell your products or services.
Think about what makes your business unique and why someone should buy from you. Use this to inform the copy in your ad. And since people are busy during the holidays, you'll want to ensure your copy is clear and concise. So get straight to the point. Make sure you use festive language and emojis to add holiday cheer!
Lastly, don't forget to proofread! Typos can be costly on social media, so take the time to double-check your copy so that it's error-free.
Establish Your CTA Strategy
Once you have your ad copy, you want to include a clear call-to-action (CTA).
Your CTA is what you want your audience to do after seeing your ad. For example, do you want them to purchase a product, sign up for a newsletter, or visit your website?
Make sure it's relevant to your objective and easy to understand. Your CTA should be short, sweet, and to the point.
Pro tip: Include a sense of urgency to encourage people to take action now.
Some examples of effective CTAs for the holidays are:
Shop now and get free shipping on orders over $50!
Sign up for our newsletter and get exclusive holiday discounts!
Visit our website for holiday gift ideas!
Include a CTA on every ad you create. This will help ensure that people know what you want them to do after seeing your ad.
Utilize Holiday-specific Targeting Options
In advertising, targeting is how marketers decide who receives their ads, and it's based on specific traits, interests, and shopping behaviors. And come holiday time, all sorts of new targeting options become available on both Facebook and Instagram.
For example, on Facebook, you can target people based on their interest in specific holidays like Christmas, Hanukkah, or New Year's Eve. You can also target people who have recently engaged with holiday-related content, such as posts about gift ideas or recipes.
Instagram also offers some great holiday-specific targeting options. For example, you can target people who live in a certain location (like New York City during Christmastime) or who have recently used holiday-related hashtags (like #ChristmasShopping).
If you want more information on researching your audience and targeting, we recommend reading our past blogs: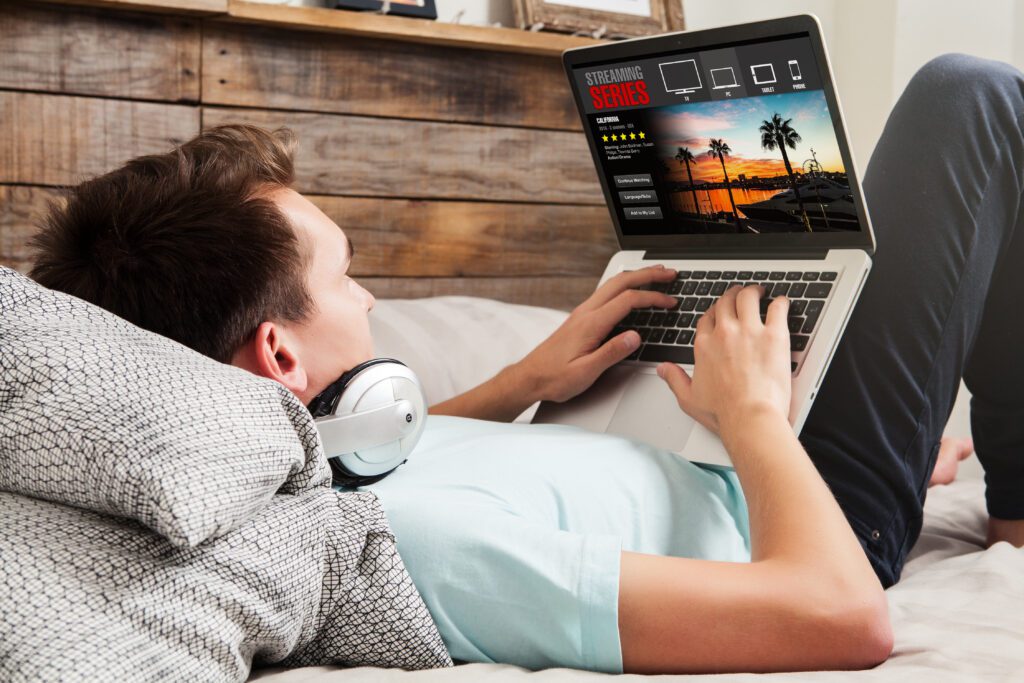 Customer Lists
On the topic of your audience, you want to spend more than just the holiday season building that audience. It's a year-round activity.
One of the most effective ways to reach your target audience on Facebook is through custom audiences. These are people who have already shown an interest in your product or service. You can create a custom audience by uploading a list of customer email addresses or phone numbers. Or you can create a lookalike audience, which is a group of people who share similar characteristics to your existing customers. Lookalike audiences can be extremely effective because they're composed of people who are likely to be interested in your product or service.
Lookalike audiences are a great way to reach new people who are similar to your current customers. And this can be especially useful during the holiday season. That's because you can use them to target people who are likely to be interested in your products or services. To create a lookalike audience, all you need is a list of your current customers. Facebook will then find people who have similar interests and demographics. And you can use this audience to create targeted ads that are more likely to convert.
Understand Instagram and Facebook Stories
If you're unfamiliar with Instagram or Facebook Stories, they're short videos or photos that disappear after 24 hours. And while they might seem like a fleeting way to reach your audience, they can actually be quite effective for holiday ads.
That's because Stories are personal and intimate, making them perfect for showing off your holiday products. And since they're only available for a day, they create a sense of urgency that can prompt people to buy. Plus, you can use various creative features in Stories, like filters, stickers, and text, to make your ad stand out.
So if you're thinking about using Stories for your holiday ads, test out different formats and see what works best for your brand.
Be Thoughtful About Timing
Timing is everything when it comes to running successful ads. And this is especially true during the holidays. That's because people are generally busier during this time of year and their attention spans are shorter.
Also, you don't want to start advertising too early and risk people forgetting about your ad. But you also don't want to start too late and miss the opportunity to reach people while they're still shopping.
The best time to start running your holiday ads is in mid-November. That way, you'll be able to catch people as they're just starting to think about their holiday shopping. And if you have a specific sale or event that you're promoting, make sure to start your ad campaign at least a week in advance. That way, people will have time to see your ad and plan accordingly.
Experiment with different times and days to see what works best for your business.
Test, test, test!
Speaking of experimenting, as with any ad campaign, you should test your ads before you launch them. This will help you see what's working and what isn't so you can make the necessary adjustments. Try testing different combinations of visuals and copy to see what resonates best with your audience. And don't forget to track your results so you can continue to optimize your ads over time.
Track Your Results
As we mentioned, you need to track your ad results to see what's working and what isn't. This will help you optimize your future campaigns and get the most out of your ad spend. Track things like reach, impressions, clicks, and conversions. And don't forget to use UTM codes! UTM codes are snippets of text that you can add to your URL in order to track your campaign results. They allow you to see how many people clicked on your ad and then went on to visit your website.
And don't forget to compare your results to your objectives to see if you're on track. It's important to compare results because not all objectives are equal. For example, a click is worth more if it results in a purchase than if it doesn't.
Additionally, if something isn't working, don't be afraid to adjust your campaign accordingly. The goal is to get the most out of your ad spend, so be flexible and make changes as needed.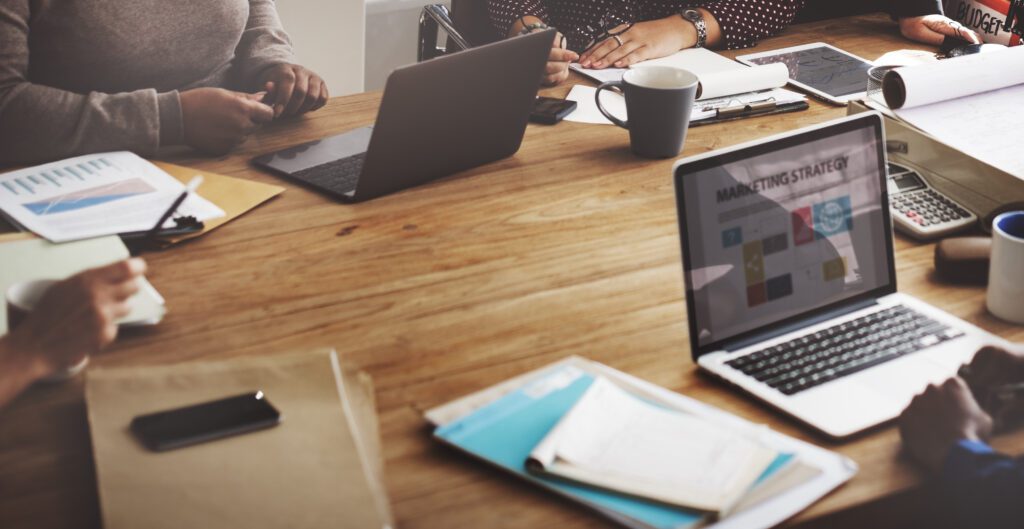 Final Thoughts
Still unsure if Facebook and Instagram advertising is worth it for the holiday season? Here are a few statistics to make a note of:
One-third of consumers say their holiday weekend spending is driven by holiday promotions.
56% of people use social media to research products or services during the holidays.
87% of Gen Z shoppers will get holiday shopping inspiration from social media platforms.
58% of all consumers' holiday buying decisions will be influenced by social media.
The holiday season is a crucial time for businesses. And while it can be hectic, preparation and planning can go a long way. We encourage you to start thinking about your holiday marketing strategy now, and one key element is Facebook and Instagram advertising. Review your goals, audience, budget, timeline, etc., to ensure they all align. Finally, don't be afraid to get creative with your ads. This is your chance to really stand out from the competition. Think about using creative visuals and eye-catching headlines to grab people's attention. And make sure your ad copy is clear and informative. You can also experiment with different ad formats, like video ads or carousel ads. These types of ads tend to perform well during the holidays because they're interactive and engaging.
So go ahead and try out different ideas until you find what works best for your business.
And have fun with it! Your audience is looking to connect with a business and brand they relate to, so having fun and showing your business's true self can help you make deeper connections.
The holidays are a time to celebrate, so make sure your ads reflect that! The holiday season is a great time to reach out to your customers and remind them of your brand. And what better way to do that than with some well-executed holiday-themed ads?
Get in Touch
If you're interested in learning more about Facebook and Instagram advertising, be sure to check out our other blog posts. We cover everything from the basics of ad creation to more advanced topics like outsourcing your ads.
If you're currently working on your ad strategy and preparing for the holiday season, join the conversation on LinkedIn. We'd love to hear about how you're planning, what your goals are, and how you're choosing to stand out.
Are you a business that needs help with digital advertising? Or are you looking for guidance for the holiday season? We're always happy to help. Schedule a free consultation with us.
Happy holidays!