While marketing can include traditional forms of advertising (mailers, print ads, billboards, etc.), we've entered a digital world where showing up online needs to be factored into any business's marketing efforts to maximize sales.
A digital marketing strategy is an integral part of the marketing mix to grow a business regardless of the size. Additionally, online marketing can bring significant benefits to a small business specifically. With the right tools, you can create a cost-efficient strategy to reach your audience and build awareness for your brand.
If you're a small business with a small advertising and marketing budget, digital marketing may be the right avenue for you. However, if you're interested in advertising digitally, remember that there's a lot of competition online. Still, you can stand out among the noise and reach your audience organically and intentionally with the right strategy.
There are several different areas of online marketing, and many businesses engage in multiple avenues of marketing on the internet. Keep scrolling to learn more about the benefits of digital marketing and three online marketing strategies we recommend implementing to create an engaged audience.
Table of Contents
Benefits of Online Marketing
There are several benefits to online marketing. First, you can reach a much larger audience than traditional marketing efforts with digital advertising.
Additionally, there are no geographical restrictions, and you can choose a radius or anyone. Digital marketing is centered around understanding your audience and speaking to that audience.
A few other benefits to online marketing include:
Getting to know your customers and exactly what they're looking for
Personalizing your digital ads
Communicating with your prospects
Saving money
Creating brand loyalty
By using digital marketing, you can reach a global audience in a way that's cost-effective, scalable, and measurable.
What Digital Marketing Strategy Is Best for My Small Business?
When deciding what marketing strategy is best for your small business, look at your customers.
Who are they?
What are they interested in?
Where do they spend their time online?
Do you really know your audience, or are you just guessing? Your digital client base may differ from the clients you're used to targeting.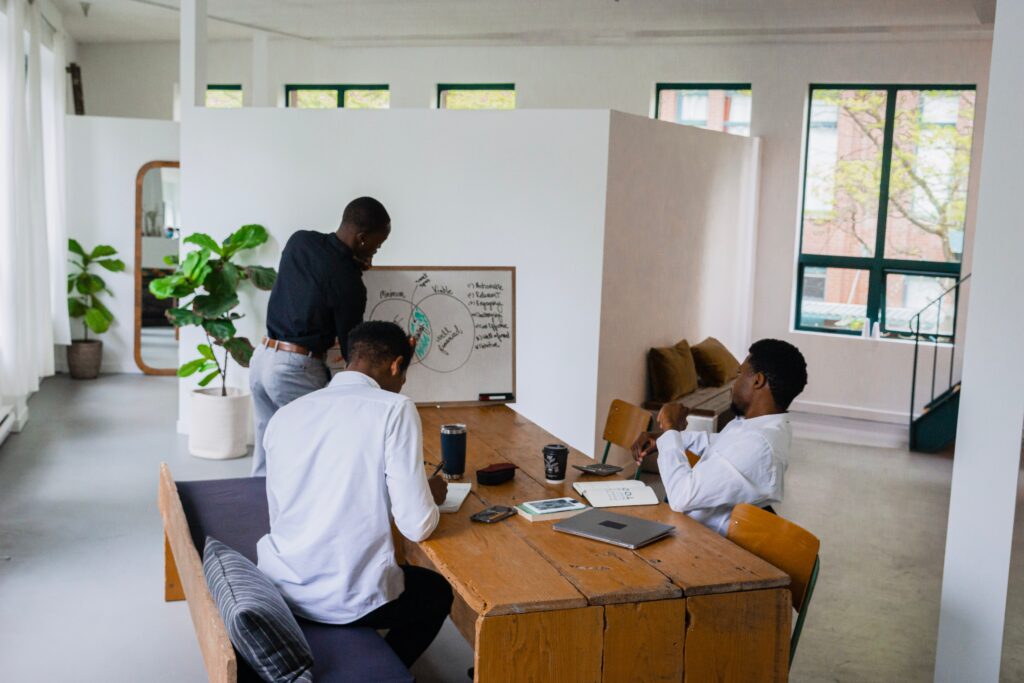 Next, consider your budget. Budget will be an essential factor when deciding on your digital marketing strategies. Small businesses may feel like they don't have the time or budget for digital marketing, but many low-cost options are available.
Companies that haven't done any online marketing or aren't comfortable with online marketing may pick traditional marketing efforts and stick with that form of advertising. Still, it's a competitive market, and word of mouth is not the most full-bodied form of advertising. Digital marketing allows businesses to show up where their ideal customers are.
While digital marketing can be intimidating, there are endless opportunities to find what type of marketing effort works for you. Digital marketing isn't a one-size-fits-all type of marketing strategy, and it really depends on your business, goals, and audience. While some strategies may be more challenging to measure than others, test different avenues, and ensure that you're tracking those analytics to see where you're getting a positive return on investment and what is working and not working for your business.
Marketing Strategy #1: Search Engine Optimization (SEO)
Search engine optimization (SEO) is one of the most powerful ways to gain consistent visibility online. SEO refers to the actions you take to help your brand climb up in the search rankings and is a good first step when it comes to digital advertising.
Optimizing your website for Google is a way to earn organic traffic and build trust. The search engine page is one of your brand's first contact points with a potential customer so having your website, product, or content at the top of the results page on Google with no advertising spend can help your business gain a potential customer's trust. When your website shows up on the results page, Google is telling your audience that your website is trustworthy and "worth" looking at.
The goal of SEO is to make your website more recognizable and favorable to Google. So that when people search keywords related to your brand, your website will show up on the search engine page. With a thoughtful and thorough SEO strategy, you can compete with larger companies and become more visible on the search engine results page.
So, how can Search Engine Optimization help local businesses? For starters, people are constantly searching for online and local products and services. When implementing an SEO marketing strategy, ensure that your company chooses its keywords intentionally.
Local Search is based on location-based marketing. This includes having your website optimized for the search engine results page and the search engine maps page (Google Maps, Apple Maps, etc.)
Google, Bing, and other search engines allow you to list your business and address information and provide your phone number, address, and additional relevant information. This way, when your audience searches for your product or service, they'll see your business information in a cohesive and user-friendly way.
While being at the top of the search results page isn't paid advertising, it does require effort. As a small business, you want to be smart about the ways you build SEO. The first step is to be intentional about the keywords you're using and how you build out your website and profiles so that you're showing up organically and correctly. There are so many avenues to building SEO, and they're all based on your audience. If you're interested in learning more about SEO and the ways that your website can help or hurt your business, we've compiled a list of blogs for you:
Marketing Strategy #2: Content Marketing
Have you ever read a blog? Or listened to a podcast? Or even watched a YouTube video? Whether you knew it or not, those were all a part of someone's content marketing strategy. Content marketing is when a business uses content like articles, videos, and other media to attract, engage, and retain its audience.
A content strategy focuses on giving potential customers information about your products, services, the industry, or just information in general.
Content marketing isn't focused on selling but on providing information that could lead to that sale. When your customers have informational content and feel that they have a certain level of knowledge about your business, the industry, or the product, they're more confident about working with you because they understand your business better.
Historically, content marketing included print brochures or booklets – now, a content strategy relies on creating valuable and relevant digital content on your website that attracts customers.
Content marketing is a great digital marketing strategy to build brand identity, personality, and (referencing back to marketing strategy #1) search engine optimization! It's a key part of promoting your business.
Companies use content to build their brand, engage with their audience, and build authority. That content can be relevant, useful, humorous, or helpful. Overall, when creating content, you need to ensure that it's shareable and adds value to your audience's needs.
As a small business, it can be challenging to invest in everything – blogs, news, videos, etc. However, we recommend picking one type of long-form content, typically a blog, and using the blog as the center of your content strategy. Within a blog, you can share how-to guides, ebooks, and other useful things to help your audience decide if they want to use your product. Additionally, your blog can be the inspiration for any social media posts or emails you choose to send.
If you choose to move forward with a content marketing strategy, remember that frequency is important, but so is consistency. Look at your business and decide what's doable for you if it's two blogs per week, one blog per week, two blogs per month, etc. Whatever it may be, stay consistent and publish relevant information.
Now, how can content marketing help local small businesses? Once you complete your main content piece, you can use social media to share it, create other posts around the topic, and repost or share additional information to keep your audience engaged.
Content marketing is not only good for engaging with your audience but also for building SEO.
If you post consistently, use the proper keywords, and create quality content, you begin to gain authority within your field. As you gain authority and trust, Google is more likely to have your posts show up on the search engine results page when someone searches your keywords, product, or service.
Your business should strive to create honest and reliable content to gain your audience's trust, and when they are ready to move forward, your business is at the top of their mind.
Marketing Strategy #3: Email Marketing
Email is one of the most prominent uses of communication for businesses today. Whether you purchased an opt-in list or a direct list where your customer signed up – it's a direct line to potential customers.
Email marketing promotes your products and services through updates, promotional pieces, and newsletters. It's reliant on building relationships and building your email list. Email marketing involves planning intentional and informative pieces of content that are engaging for your customers.
This form of marketing can be crucial to a small business's online or offline success. Email marketing creates a path to deepen your relationship with your customer.
With email marketing, you can set up sequences and triggers so that businesses can be in close and constant contact with their customers without spending a lot of time engaging.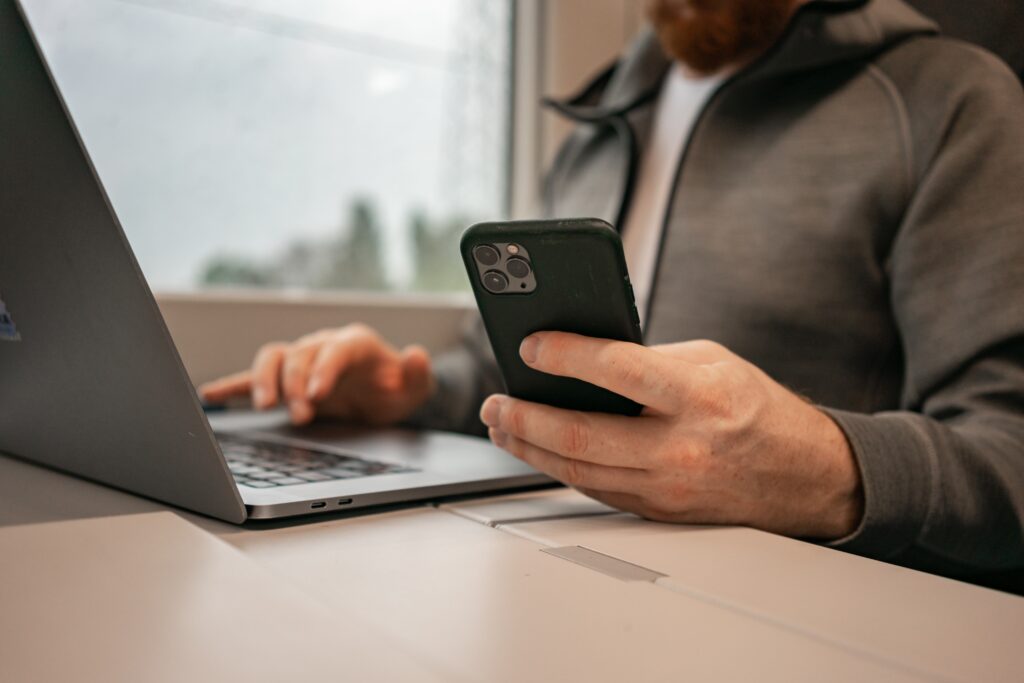 For businesses that don't have a lot of time, email marketing is a great option because you can plan your emails and schedule them out for when you want them to send.
So, how does a small business create an email list? How do they get started with email marketing? The best part about email marketing is that it can be automated, and unlike social media profiles like Facebook, Instagram, Twitter, TikTok, etc., you don't need to have a dedicated social media marketing person.
All email marketing requires is planning. Ideally, an email marketing campaign will take a look at the buyer's journey and understand their next moves while they navigate your website and as time goes on.
Email marketing is a great marketing strategy for small businesses that know their audience. Additionally, it's beneficial for marketing professionals because you can see the email analytics and the return on investment within a week of sending out this email campaign.
If you have a small business, it's important to consider online marketing strategies. While we only shared three online marketing avenues for small businesses, so many other options are available to you. Whether you choose to create content, build out a newsletter, build your SEO, or something completely different, look at your business, budget and audience, and build a plan for what makes sense.
It is possible to run your online marketing independently, and many businesses have seen success doing that. However, most small businesses don't have time for online marketing – I mean, you have a whole business to run!
If you, like many other small business owners, are overwhelmed and overbooked, consider outsourcing your marketing efforts. Schedule a discovery call to talk through the possibilities for your business within the digital space.