Before we start, let's define the three pieces of a website:
Before the dot is the subdomain (www)
Between the two dots is the domain name
Finally, after the dot is the top-level domain (TLD)
Traditionally, when picking websites, not only do we have to find an available domain name, but we also have to choose between dozens of top-level domains like
.com
.org
.net
.gov
.edu
The list goes on!
It can be overwhelming if you haven't done it before, but choosing the right top-level domain can be as important as the rest of your domain name.
With so many options available, you want to pick the best option for your business type. The goal is to establish trust between you and your audience through the website name and top-level domain. In addition to gaining trust, you want to make sure your website name is memorable.
Your website and your top-level domain are important elements that allow your website to be visible and accessible. In addition, your website is the most immediate reflection of your brand and your digital presence.
If you're unsure about what a top-level domain is and its impact on your site rankings, we'll explore the types, review some popular examples, and offer tips to ensure your TLD is doing its best job.
Table of Contents:
What is a Top-Level Domain?
The top-level domain is the last segment of a domain name. For example, let's look at our website:
In this instance, the ".com" is the top-level domain. It's the last section of a root domain. Every website has a top-level domain extension and can vary from .com or .gov or to something more customized like .apple or .google.
The top-level domain you use often indicates to users what type of services you offer, where you're based, and the sector you work in.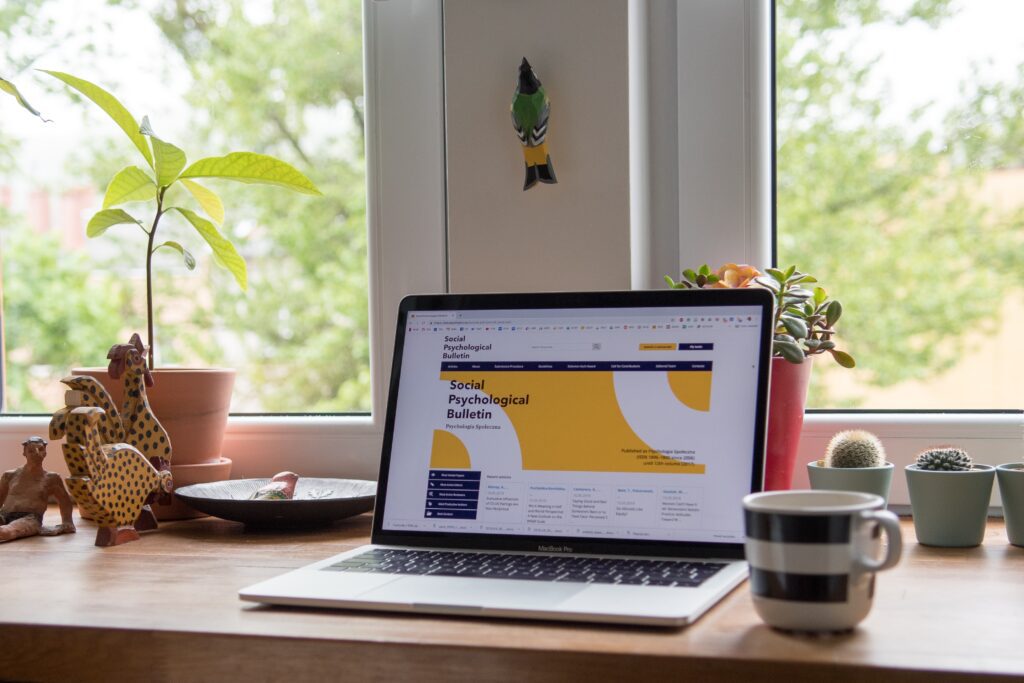 Different Types of Top Level Domains
While we listed several common top-level domains – there are several different TLD types. It's important to understand every kind of TLD to ensure you're picking the right one for your company. The Internet Corporation for Assigned Names and Numbers (ICANN) assigned TLDs into three categories: gTLDs, sTLDs, and ccTLDs.
Generic Top-Level Domain (gTLD)
The Generic Top-Level Domain or the gTLD is the most common top-level domain. These types of top-level domains are what users expect to see.
Popular gTLDs are:
Generic Top-Level Domains, while common, can still provide a lot of information on what kind of site you're visiting.
For example:
".com" stands for "commercial"
".net" stands for "network"
".org" stands for "organization"
Even then, companies continue to make their gTLDs even more specific. Brands are now able to register their own gTLDs so that you can visit sites under:
Additionally, gTLDs can be used as redirects – for example, if you go to Flights.Google, you will be redirected to Google's flight booking page. Likewise, Search.Bing will direct you to Bing.com. gTLDs are the most common top-level domain, and any person or business can register these domain extensions.
Sponsored Top-Level Domain (sTLD)
Similar to generic top-level domains, sponsored top-level domains will indicate what type of industry this TLD is a part of.
A specific entity sponsors sponsored Top-Level Domains – this can be a business, education, government, or another type of group.
These domain extensions can look like:
.gov
.edu
.jobs
.post
.travel
There are fewer sTLDs than gTLDs. According to the IANA database, there are over 1,200 Generic Top-Level Domains, and only 14 Sponsored Top-Level Domains.
There are few sTLDs because the criteria for sTLDs are stricter than for a gTLD.
Websites with sTLDs can be used to help users find information quickly and are considered to be more trustworthy than other TLDs. However, because of this assumed trustworthiness, not every website can earn an sTLD – you will have to apply for a sponsored top-level domain and ensure you meet the criteria before using this type of TLD.
Country Code Top-Level Domain (ccTLD)
Lastly, we'll review the Country Code Top-Level Domain. These domain extensions are used for specific countries and territories.
These codes are typically two letters long and are abbreviations of the country or territory they represent. For example:
.us – USA
.eu – European Union
.uk – United Kingdom
.ca – Canada
ccTLDs allow businesses to geo-target users in different markets. So, for example, if we have a website like www.example.com, this will target the United States. On the other hand, if we have www.examble.co.uk – this will target the United Kingdom. A good example of companies using ccTLDs is H&M and Amazon.
The benefit of ccTLDs is that it allows users to see the country the website is based and serves. Additionally, it can help Google geo-target your site.
Keep in mind that ccTLDs only target countries and not languages, so it can get complicated because if your company is based in the United States, but you have a ccTLD and you serve customers in Mexico and Korea – you'll need to optimize your website to create content in multiple languages. So in the instance of this example, your website would need to have content in both Spanish and Korean.
How to Choose the Perfect Top-Level Domain
Top-level domains can help attract your target audience by indicating your website's purpose. For example, if you want to target customers in a specific country, you may want to use a country code Top-level domain; however, you may lean towards a generic top-level domain to reach a global audience.
Your website is a digital representation of your company, and your domain is the first piece of that representation. Remember, some TLDs could decrease traffic because they're associated with spam or harmful content, and other TLDs could help improve your rankings because they're expected TLDs like ".com" or they're trusted TLDs like ".gov" or ".edu".
When choosing a Top-Level Domain, see what domains relate to your business and, if applicable, what TLDs your business qualifies for.
How Does Top-Level Domain Affect SEO?
When thinking about your Top-Level Domain, you can't help but wonder how it affects your SEO. As marketers, we work so hard to optimize our ads and website to be favorable for Google that we don't want to risk anything that could cause us to drop in rankings.
If you're interested in using a unique TLD, first ask yourself what Top-Level Domain do you want to use? If it's one of the TLDs that are seen as inappropriate or spammy – Google may assume your site isn't safe, and it'll be almost impossible to reach the search engine results page.
In addition to search engine ranking, the TLD could affect your click-through rates. If your audience isn't familiar with the TLD you've chosen, they may assume your site is unsafe and won't click into it.
Some examples of websites TLDs with a spam reputation are: .cam, .surf, .blog, and .biz
However, there are ways to boost SEO by using the right TLDs. Two options are:
Industry-Specific TLDs
Location-Specific TLDs
Industry-Specific Top-Level Domain
An industry-specific TLD tells Google what your site is about right off the bat. When Google knows what your site is about, it'll improve your rankings and, in turn, improve your click-through rate.
A few examples of industry-specific TLDs are:
Tech start-ups using .tech or .io
Food bloggers using .food
Travel bloggers or tour guides using .travel
Location Specific Top-Level Domain
Geotargeting is another way to use TLDs to boost your SEO.
Suppose your business is tied to a specific location, and you use a location-specific TLD like .uk or .za. These TLDs will alert Google that your site serves a particular area, making your pages visible to people searching in those locations.
You can also use TLD geo-targeting for businesses operating in several countries worldwide. For example, Amazon and H&M have several URLs with different location-specific TLDs.
Examples of Amazon's TLDs are:
Why Brands are Moving past the .com
Using a suitable TLD offers a unique opportunity for a brand to build trust, engage with its customers, and even enhance security.
As businesses begin to understand the pros and cons of customer TLDs and how they can improve business performance- there are two key points to consider when getting a non-generic TLD.
Cost
The cost behind applying and operating a brand TLD can be a significant investment. So if you're thinking about adopting a brand TLD, start by reflecting on the future of your brand's digital identity.
The benefit to this investment is that there's power in language, and if you're an early adopter of unique TLDs, you can be incredibly intentional about the URL you choose. You can even have a one-word domain which is difficult in the .com space.
One-word domains are valuable because they're short, memorable, and direct.
Now, if you take that same idea of "short, memorable, direct" and include that in your cost-benefit analysis, you could find that you can get your own one-word brand TLD that is authentic and trusted. As a result, the investment may not seem as steep in the long run.
New Capabilities
There are several different capabilities with TLDs, one of which is that you can specifically address your business and its objective within the TLD.
For example, .io is a common TLD in the tech industry. Those unfamiliar with the tech industry may not find value in the .io TLD. However, the business and the individuals within the tech industry understand what IO means. The TLD .io is a play on I/O, meaning input/output in computer science, so the people the business is targeting would understand the .io, and it holds value for them.
By using industry terms, they're gaining trust right from the start.
When investing in a TLD, ensure that you choose one with your audience in mind to create a better user experience, better campaign performance, and earn trust.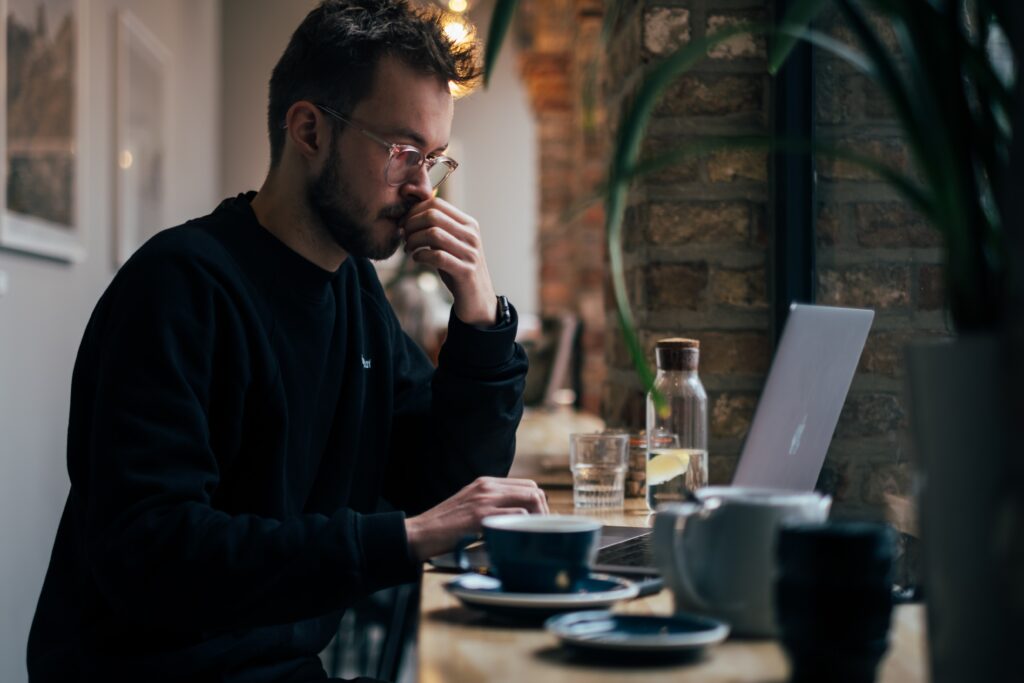 Should You Make the Shift?
It's important to remember that when it comes to TLDs, we're in the early days and as companies become more familiar with their options in the TLD space, it will continue to expand. So, while many companies are making a shift and expanding the domain name space – is it time for you to make the switch too?
If you're looking into unique TLDs – it can be an effective way to secure your brand's place in an ever-changing digital space. Consumers expect authentic and trusted web properties when interacting with businesses in today's world. So when using a new TLD, it's important to remember it's not another tool to build your website; it's a way to earn digital trust and be innovative with your company and these new possibilities within the digital space.
So, to answer the question of whether you should make the switch, it depends. Unfortunately, TLDs are new, and there's not much information on how they perform to make a definitive decision.
Whether or not your brand chooses to move forward with a brand TLD, it's important to be aware of the changes in our digital ecosystem.
Before making the shift take these actions:
Look at the habits within your industry. What's the market activity? And are there any digital implications? You know your audience, so keep them in mind while looking at your options.
If you're going to make the switch, set up a small team explicitly designed with the switch in mind. Because you're not automatically gaining trust by using a TLD, you want to ensure that there are no bugs and address any potential insecurities or hesitations your audience may have.
Analyze and audit your current domain name, and then use those early use cases to learn more or put together your own. Then, develop a plan to differentiate yourself in the market and become a unique industry leader.
Lastly, seek advice from industry experts – what are their opinions? What have they seen within the market and the industry?
Your Top-Level Domain is an essential part of your website's structure. When you're building your website, ensure you take the time to look at the different options available and what best represents your business online.
Remember, if you change your TLD or domain name later on, you need to set up a 301 redirect page on your old domain and every page to the new one. Doing this can take up to 6 months before your traffic will stabilize. So it's much easier to start your website off on the right foot instead of migrating it later on. Be intentional when choosing your website's domain and TLD. Look towards the future and decide what's best for you, your business, and your ideal customers.
Do you currently have a unique TLD? Whether it's an sTLD, a gTLD, or a ccTLD, we'd love to hear your thoughts and learn more about your experiences. Join the conversation on LinkedIn. If you're looking for a more hands-on approach or looking to make the switch, schedule a free discovery call so we can discuss your options and how we can assist you on your digital marketing journey!