Bounce rate is that pesky number in Google Analytics that tells us that our audience is going to our website and then leaving it immediately. While bounce rate is not a factor in SEO, it helps define our audience's path. So by paying attention to our bounce rate, we can see how people are and are not engaging with our website and make decisions to improve it or leave your current processes as is.
Now how is the bounce rate calculated? Google calculates bounce rate as how many actions a visitor takes before leaving your website, which means that if someone goes to your website and doesn't click on ANYTHING. For example, if they don't buy anything, click your "About Us" page, fill out a form, etc., that would result in a high bounce rate. On the other hand, if they go to your website, fill out a lead form, click on your blog, sign up for a newsletter, buy your product, etc., that could indicate a low bounce rate – which is typically preferred because it's showing an engaged audience.
With that said, a high bounce rate does not necessarily mean that your audience isn't engaged. There are plenty of other reasons for a high bounce rate. This person may have landed on your website, read the page they were directed to, and clicked out. It's essential to look at where you're directing your customers and if an action needs to take place. For example, if your ad clicks through to a blog post and your visitor reads the blog post, they're still engaged, but if there's no CTA, no internal links, etc., they'll likely click out and move on, but that does not mean that they weren't engaged. It just means that they didn't click on anything within your website.
As business owners and marketers, it's important to understand how bounce rate impacts our business and overall digital marketing strategy. For example, a high bounce rate could indicate technical issues like a slow load time, optimization issues, or user-friendliness.
Continue reading as we expand on what's considered a "good" bounce rate and why your landing page could be causing a higher bounce rate.
Table of Contents
What Is a Good Bounce Rate?
If a bounce rate is calculated by how many actions a visitor takes when reaching your website, and a high bounce rate is if visitors click out of your website without bearing any actions. What's considered a good bounce rate?
A good bounce rate is circumstantial based on your goals and where you're directing traffic. Although, ideally, business owners want a low bounce rate.
So, while there's no real "good" or "bad" bounce rate, and it's all circumstantial, having a good bounce rate can still improve your landing page and conversion rates, so keep that in mind when looking at your numbers. According to SEMRush "a bounce rate of 56% to 70% is on the high side, although there could be a good reason for this, and 41% to 55% would be considered an average bounce rate. An optimal bounce rate would be in the 26% to 40% range."
SEMRush says that you could have a high bounce rate for a good reason because your business goals may not require site visitors to click through or convert in other ways. Instead, the campaign is focused on people clicking into your ad, seeing your branding, reading the content on that page, and that's it.
Although bounce rate isn't a ranking factor, Google marketers still pay attention to bounce rate to indicate a site's "stickiness." Therefore, they would like to lower that number regardless of whether or not it affects their ranking.
How Your Landing Page May Be Impacting Your Bounce Rate
While bounce rate can be a challenging metric, marketers still make efforts to lower it. One of the most important ways to reduce your bounce rate is to look at your landing page.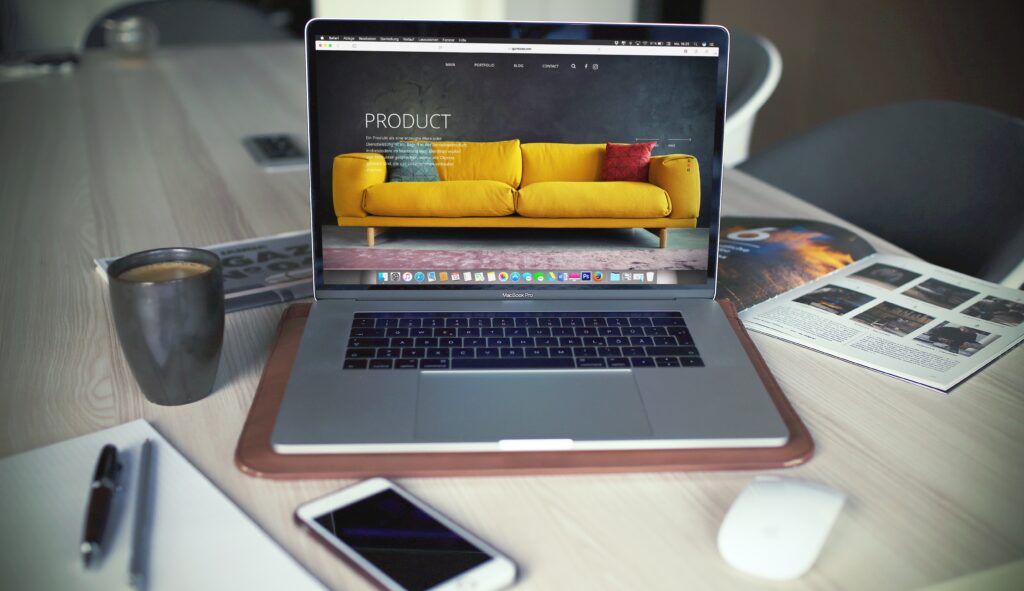 Your landing page is where you're directing your customers when they click on your site, so the visuals, usability, and information matter. Your website has a few seconds to make an impression on the potential customer, and they have a few seconds to decide if they want to continue reading, shopping, signing up for a newsletter, etc.
When reviewing your landing page, we recommend you ensure that your site is professional, related to your business, and uncluttered. In addition, ensure that user-friendliness and aesthetics play a central role in your website to solidify a positive first impression.
Now, let's dig deep into the importance of your landing page. Of course, your landing page should be visually appealing and user-friendly, but what else? Why does a strong landing page lead to a lower bounce rate?
When you have a fully optimized landing page, your bounce rate is destined to be lower. Here are a couple of things to look at if your landing page is not performing as you want it to.
It's Misleading
What were you advertising when the customer initially clicked onto your website? Does it match with where they ended up?
Many times we see websites, for example, advertising a free downloadable. But then, when the customer clicks on the ad, there's no mention of the downloadable and only a lead generation form.
Or sometimes, a potential customer will see an e-commerce advertisement on a sale only to land on the page and find out it doesn't apply.
Your potential client's first action is clicking the ad itself, and now they're setting an expectation that the following screen relates to the ad. This is the first impression you make, and if there's no match in messaging, it can trigger distrust in your potential customer.
When you're looking at your landing page and the advertising supporting it, ask yourself these two questions:
Is your content misleading, or could it confuse a potential customer?
Does the advertisement the client clicked on relate to the next screen?
If your answer to the first question is "yes," or the answer to the second question is "no." We recommend reevaluating your landing page and the ads supporting it to ensure that what the client sees matches what they clicked on.
Your first responsibility is your client and the trust you build with them, so if they click on an ad and they're directed to a landing page that meets their expectations, they'll be more likely to read your blog, sign up for a newsletter, purchase a product, or return when the time comes.
An Invasive Form
Next, if your landing page is a lead generation form, that's amazing, but if it's an invasive lead generation form or takes too long to fill out, the customer may feel like it's unnecessary.
Your visitors don't want to spend more than 2 minutes filling out a lead capture form, and if they reach a form with ten questions, including personal questions, that potential lead is closing out of your website.
When creating your lead capture form, make sure you, your marketing team, and your sales team agree on the definition of a lead, the stages of the sales funnel, the client journey, and how you qualify a lead.
Next, put the form together and only ask the necessary question: Name, email, etc. Overall, your form should only solicit information that makes sense based on the qualifying factors of a lead.
Remember, the offer should be greater or equal to your ask, so ensure that what you're offering is really motivating for your ideal client so that they feel that their time filling out your form is worth it.
No Internal Links or Call-to-Action
Lastly, you could have a high bounce rate on your landing page because there's no call to action.
If you're directing your audience to a blog filled with valuable information, ensure there are internal links to other posts and a call-to-action at the end. Encourage your audience to explore your website, whether it be:
Looking at your other posts
Following you on social media
Working with you
Subscribing to your newsletter
If you optimize your landing page and still struggle with a high bounce rate, you can conduct A/B split testing. For example, your content may not resonate with your audience. By A/B testing, you can test different layouts, audiences, keywords, etc., to see what will bring in the most engaged audience. With A/B testing, you can keep trying your landing page until you have one that performs well and you're proud of.
How to Lower Your Bounce Rate
If your landing page isn't the root of your bounce rate issue, start by asking yourself – what's negatively impacting your site? This could be a slow website, usability, pop-ups, unnecessary plug-ins, etc.
Here are a few ways to improve your bounce rate and (hopefully) engage your customers!
Page Load Time
Typically when our clients are struggling with a high bounce rate, the first thing we check is their website speed. A website with a slow load time is arguably one of the worst issues a website can have because no matter how great your content is, your potential customer won't see it.
Additionally, your customer is experiencing problems before they've even had a chance to look at your website! As we mentioned earlier, your audience and user experience come first, and a slow website speed makes for a bad user experience.
What does your website speed look like?
65% of consumers won't wait for loading more than 3 seconds. (source)
47% of visitors expect load times under two seconds. (source)
1 in 4 visitors abandons a website that takes more than 4 seconds to load. (source)
Also, if you're an e-commerce brand, a slow website speed is the leading cause of shopping cart abandonment. If you have a high bounce rate and you're troubleshooting ways to optimize your websites, make sure your visitors can even get to your site in a reasonable amount of time.
If you're interested in learning more about website speed, we recently wrote a blog expanding on the impact of website speed on your marketing efforts.
Optimize for Mobile
Mobile optimization ensures that visitors who access your website from their mobile devices have a user-friendly experience.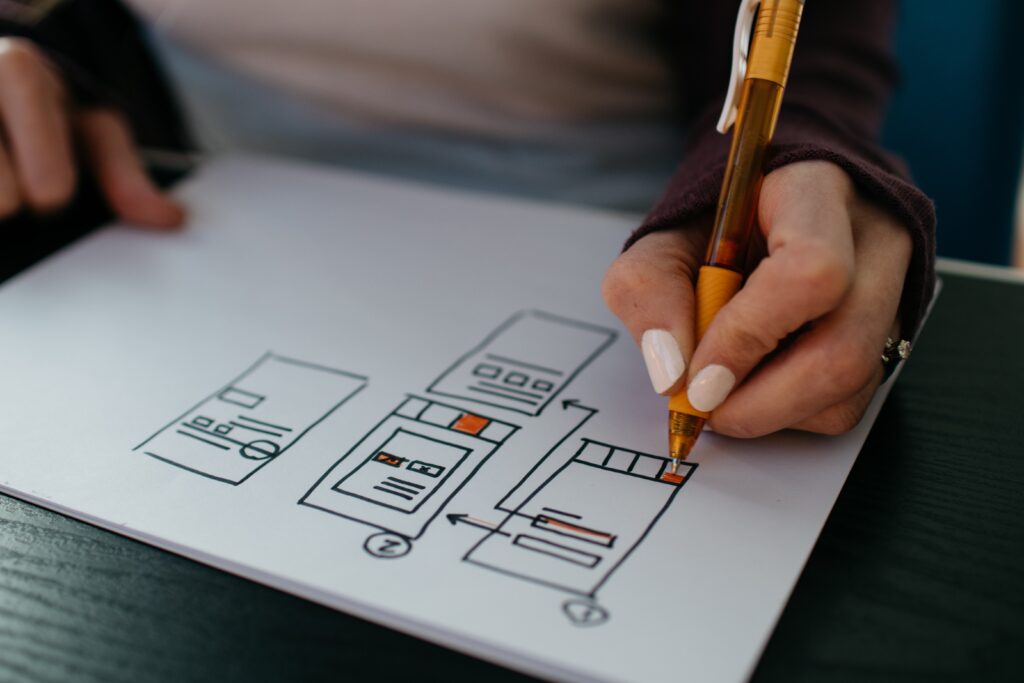 Mobile load time and creating a mobile-friendly website play a significant role in bounce time because the expectation for mobile devices is a lot higher. The majority of people are accessing websites primarily through mobile devices, so if you don't optimize your site for mobile, visitors are likely going to bounce and take their search elsewhere.
With the digital world leaning towards mobile, we recommend you make mobile a priority for building your website. Unfortunately, creating a mobile site can be a painstaking process. Still, by increasing your website's mobile usability and lowering your bounce rate, people will spend more time on your site and hopefully buy a product, sign up for a newsletter, or read more of your content.
Decrease Pop-Ups
While there is a strategy behind pop-ups, they can help drive conversions, grow your email list, and increase sales, but it also disrupts the user experience. Pop-ups can result in clients clicking off your site and increasing your bounce rate.
Consider updating your pop-ups to be triggered by user behavior. For example, if a user spends more than 7 seconds on a blog, they'll receive a pop-up. Or, if they scroll through several products, they'll receive a pop-up. Waiting until the user has spent time on your website or looked at your products indicates that they find that helpful information and would find a pop-up valuable and much less disruptive than if someone receives a pop-up the moment they land on your site.
There are so many nuances to a website's bounce rate, and while Google doesn't factor bounce rate into their SEO ranking, a high bounce rate could still signify an opportunity to optimize your website. So whether it's your landing page, website speed, mobile optimization, or pop-up, ensure you take time to reflect on what could be causing the high bounce rate.
If you're ready to dive right in and get started, schedule a discovery call so we can discuss your business's needs, goals, and any challenges. We'd love to partner with you.