Facebook and Instagram are one of the best ways to gain exposure and build brand awareness. However, while we know the importance of social media advertising, getting started with advertising on social media networks can be challenging.
Social media advertising takes skills and experience. Although setting up your campaigns can be easy, and there is so much information available to learn on your own – it is still time-consuming and challenging to do efficiently.
As business owners, you already have so much on your plate, and advertising on Facebook and Instagram is just one more thing that takes away from running your business.
If done correctly, social media can build brand awareness, get more leads, and increase revenue. It is a fantastic opportunity to connect with your audience, and although it can be time-consuming, there are ways to earn back your time without sacrificing your advertising.
The most popular way to do this is to outsource your Facebook and Instagram advertising. Outsourcing work to someone with experience can take pressure off business owners and free up time to focus on other aspects of the business.
Below will expand on what outsourcing is, what it would look like for your business, why people outsource, and the benefits of outsourcing your Instagram and Facebook ads.
Table of Contents
What does it mean to outsource your Facebook & Instagram Ads?
Before we get ahead of ourselves and talk about all the benefits of outsourcing your Facebook and Instagram advertising or why people outsource their advertising – let's talk about what it means to outsource your marketing.
Outsourced marketing is the practice of hiring out certain pieces of your business. You are contracting those pieces of your business outside the company or the firm itself. This can be looked at as both strategic and operational. Outsourced marketing is typically delegated to a third party, like a marketing and advertising agency with the expertise, the tools, and the staff to provide a complete suite of marketing services.
This third party is solely responsible for the program's performance and is very involved with their partner by providing regular reports on the campaign's performance.
Some businesses will outsource specific marketing pieces like only the advertising copy. Companies could also opt to outsource the entirety of their Facebook and Instagram advertising. By outsourcing your entire marketing plan to a contracted third party, they can delegate more time and resources to your business. In addition, doing so will allow them to focus their energy exclusively on the company and how it is running.
This partnership is mutually beneficial; the third party is meant to provide a seamless experience and consistent growth to help bring traffic to your business or your website. The more business and traffic you have going towards your website, the more likely you can convert leads into customers. As your business's revenue increases, you could ideally invest more into your advertising, which would increase revenue for the third party or, in this case, the agency.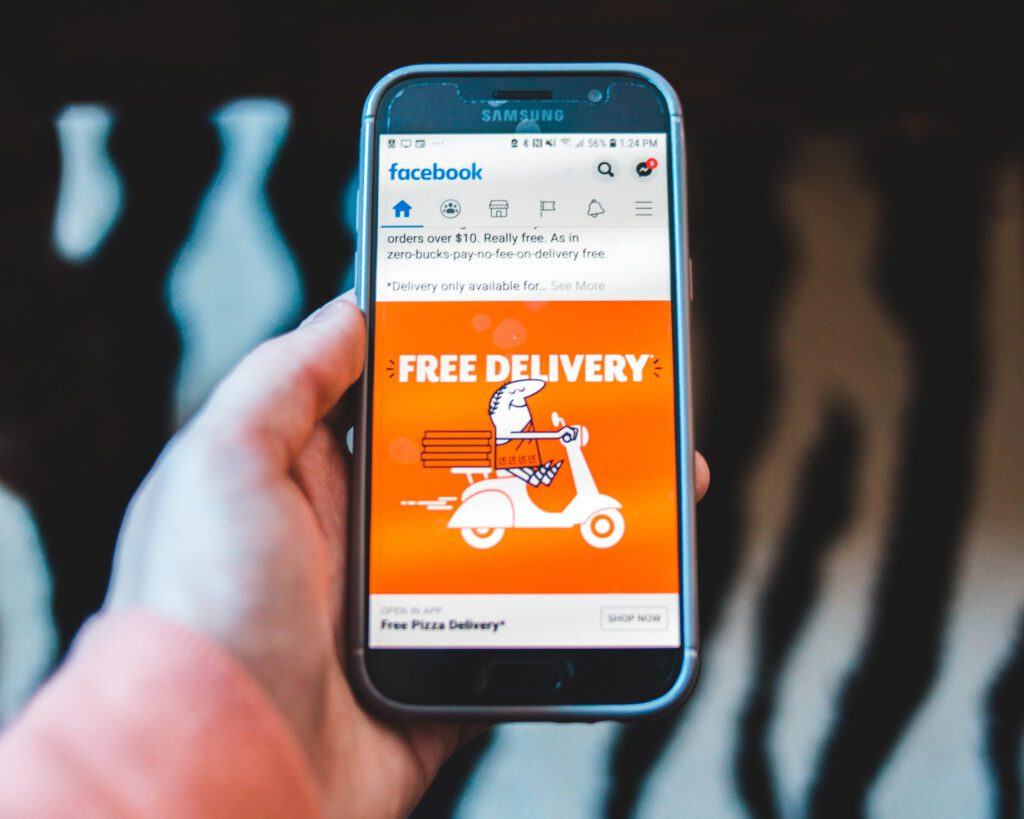 What Would it Look like for your Business to Outsource
So now that we've discussed what outsourced marketing is, what would it look like for you?
Once you decide to outsource your advertising, you first want to research how you want to outsource it. There are a few options, but the most popular is partnering with a digital marketing agency similar to Two Trees PPC!
Next, you'll set up a meeting, and you and the agency will discuss:
What you want to outsource
Goals for your business
Questions you may have
Finally, once a contract is in place, the agency will work towards accomplishing those goals you set out to achieve together. Ideally, you will meet once a month or once a quarter to:
Revisit your marketing plan and your goals
Ensure that the agency is doing its best
Listen to any recommendations they have to benefit your advertising efforts.
Benefits of Outsourcing
Below we will expand on four benefits of outsourcing – skills, time, cost-effectiveness, and burnout.
Skills
There are many benefits to outsourcing your advertising, starting with your skill set. Since social media is constantly changing, whether its updates to the:
Algorithm
Creative formats
Programs
It's incredibly helpful to have someone whose sole responsibility is your advertising. By outsourcing, you'll have someone consistently monitor your ads to ensure that they perform efficiently.
With social media advertising, there is a level of complexity. Facebook and Instagram advertising requires business owners to learn a new skill set in a very fast-paced and changing environment. While it is doable, business owners may not have the expertise needed to run a social media advertising campaign effectively, and that is OK!
Business owners lean on various experts for help in many areas of their business, so why should ad management be any different?
You are skilled at running your business, but that does not mean you have the experience to run a marketing strategy on top of everything else. Ad agencies have the skills, in-depth understanding, and expertise needed for your campaign's success.
Hiring a professional can give you an edge over the competition and allow your business to jump into optimized advertising with a well-crafted campaign to drive results and send leads your way.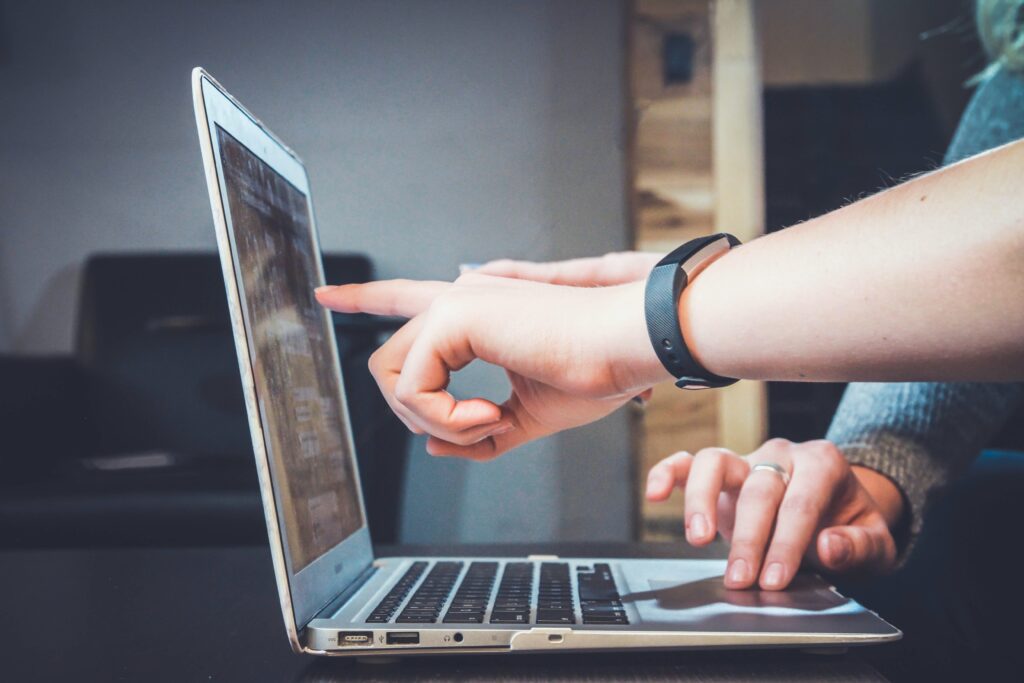 Time
By outsourcing your Facebook and Instagram ads, you can get sh*t done. It's one less responsibility on an already full plate.
By outsourcing your advertising, you do not have to spend time learning about trends or focusing on those pesky analytics; you can focus on what you do best: run a business.
Outsourcing your ads gives you time to do everything else you need to do. Even better, it gives you peace of mind knowing that your money is being spent effectively and efficiently by an agency with experience.
Cost-Effectiveness
Outsourcing your advertising can be incredibly cost-effective.
By putting the responsibility on an experienced agency, you are not just setting an arbitrary budget, creating a few ads, and hoping they'll perform well. Instead, you're investing your money into someone who has the insight, the tools, and understanding of everything that Facebook and Instagram advertising can offer a business.
They know how to use each available tool and take advantage of those benefits.
Outsourcing to an expert saves businesses from spending most of their advertising budget creating ads and trying to figure it all out.
If you decide to hire an agency, the services are typically at a fixed price, and you can plan for that amount every single month. By outsourcing, you will have peace of mind knowing that there's an experienced team that is solely focused on your advertising.
Also, you have the freedom to pull back any services or cut advertising spending as you see fit.
Overall, outsourcing your advertising can be significantly lower than the unexpected costs of figuring out Facebook and Instagram advertising yourself.
Outsource your advertising and invest the time you saved into:
Converting leads into sales
Growing different aspects of your business
Engaging with your audience
And much more!
Burnout
Business owners have so much to focus on. They have their website, search engine optimization, products, staff, audience, etc.
While Facebook and Instagram advertising benefits your business, it is just one more thing to focus on, learn about, and incorporate in your day to day.
Social media advertising can be the key to boosting your business, but it can quickly become a pain point and lead to burnout.
It can be challenging for businesses trying to integrate social media advertising into their business while also managing their hectic daily schedule.
When it comes to social media advertising, there is a learning curve that is continuously changing. Of course, figuring it out and learning about Facebook and Instagram advertising can only work to your advantage, but that doesn't mean you have the time to put this much effort into it.
It can be overwhelming to keep up with something that is constantly changing. By handing it off to an agency whose entire job is social media advertising, you will set yourself up for success and avoid the burnout of "doing it all."
A third party, like a digital marketing agency, is constantly focused on:
Facebook and Instagram advertising
Trends within the industry.
How to create optimized marketing
Focusing on these aspects of your advertising will help grow your business and see a return on investment.
By outsourcing your marketing to someone you trust, you are getting a lot of time back and taking the stress of learning about the systems off your plate.
Facebook and Instagram advertising is an asset, and you can use it to increase brand awareness and direct traffic to your website. However, it's also a lot of responsibility and can be challenging to learn. Facebook and Instagram advertising is not a set-it-and-forget-it type of advertising platform; it is an advertising platform that you need to continue to revisit and refine to improve.
By outsourcing your social media advertising, you'll be able to take on the many other responsibilities that accompany running a business. In addition, the agency you choose to contract with will help you build your Facebook and Instagram advertising and give you one less thing to worry about.
By working with an agency, you'll also see a greater return on your investment and reach your ideal target audience.
As business owners, we have an idea of who our audience is, but when it comes to Facebook and Instagram, there are nuances to pay attention to. An agency can look at your Facebook and Instagram advertising analytics and pull the proper audience insights to be even more targeted and reach a more relevant audience.
Many business owners don't have the experience to maximize the data at their fingertips.
We have so much information to pull from when it comes to our analytics, and our Facebook and Instagram advertising analytics are just as important.
An advertising specialist has a better grasp of the demographics, target audience, and benchmarks to measure the success of your Facebook ad campaigns. In addition, an agency will take the time to review your reporting to target, streamline, and optimize your advertising consistently.
Facebook and Instagram are, without a doubt, one of the most powerful tools a business owner can rely on. When we outsource these tools to experts, they will work within the platform to increase business and maximize engagement as quickly and efficiently as possible.
With that being said, you cannot partner with just any digital agency or marketing agency, and there is no one-size-fits-all approach to advertising for a company.
Some businesses may choose to bring someone in-house and hire a marketing expert, or they'll outsource.
There is no wrong answer to how you choose to manage your advertising. However, ensure that you are fully aware of the pros and cons of each decision to identify what will work best to build your brand.
By investing in the right tools and professionals, you'll see a return on your investment and see your business continue to grow and achieve the goals you continue to set.
If you would like to learn more about how we use Facebook and Instagram advertising to grow the business we work with, or if you want to learn more about the dynamics of working with an agency, schedule a complimentary 15-minute call with us today. We'd love to talk to you about your goals, how Facebook and Instagram advertising can benefit your business, and how our agency can help you achieve those goals.