A slow website is a deciding factor for customers if they want to spend time on your site. According to Website Builder Expert, one in four visitors would abandon a website that takes more than four seconds to load.
In this digital world, users expect a seamless experience. Therefore, they want to visit attractive, fast, and easy-to-use websites. Your website acts as one of your first impressions for customers, so when a user types in your website and runs into issues right away, it gives a bad first impression. If your website takes longer than three seconds to load, you could be losing a lot of visitors.
Your website should put your user's experience first and a faster site will create a better user experience, thus delivering you happier potential customers. Who are now more likely to buy things because they enjoy staying on your website.
So, ask yourself – what is your website speed? Do you know how to test your website's speed? If it is taking a long time to load, what are your next steps? And, did you know that your website's speed may be sabotaging your marketing efforts in more ways than one? Let's dive in together and explain how your website speed could be sabotaging your marketing efforts, and how to fix it.
Table of Contents
What is website load time, and why is it important?
Website load time is how long it takes for your site to load on a screen fully and display on the user's screen. The load time includes the entirety of the website, so all website elements, such as text, images, videos, etc. Your website speed can depend on your page type, file sizes, website server/host, too many plug-ins, etc.
A website's load time is important for many reasons. For example, website speed can affect your website ranking, usability, security, etc. In addition, a slow website frustrates users and drives them away, hurting your bottom line. 40% of people will abandon a website that takes longer than 3 seconds to load!
What is the average page load time?
Website page load time is how long it takes for someone to see the content on your website after they land on your site. However, it can be a little nuanced because websites do not load all at once, and your website speed varies from web page to web page and user to user. For example, the user's browser, device, and internet speed are factors that affect your website load time.
According to Backlinko, the average loading speed for a web page is 10.3 seconds on a desktop, about 17 seconds faster than mobile. So if your site is loading more quickly than average, congrats! You're ahead of the curve. But if it's loading slower, don't fret – there are ways to speed up your website (which we'll get into later).
What is a good page load time?
Average speed time does not mean it's a good load time. Your website speed matters and needs to be as fast as possible without negatively impacting the customer experience. Many pieces affect your success with speed, like the browser, hosting provider, and content.
When optimizing your website's load time, do it with your customers in mind. A good goal is between 1 to 2 seconds of loading. A good page load time is 2-3 seconds or less. Anything above 3 seconds is considered slow and will result in lost visitors and customers.
The Impact of a Slow Website Speed Time
There are several ways to improve your page load time, which we'll get into later. But first, let's look at the impact of a slow website speed time.
Problem 1: Decreased Search Ranking
Website speed is a factor from an SEO perspective as Google has listed site speed as one of the factors used by its algorithm when ranking pages. This is especially true for mobile websites, as Google has been prioritizing those that work well on smart devices. If your website works well for desktop, but has issues on mobile functionality, you'll be penalized for this across the board. Meaning that mobile functionality is definitely something you cannot ignore!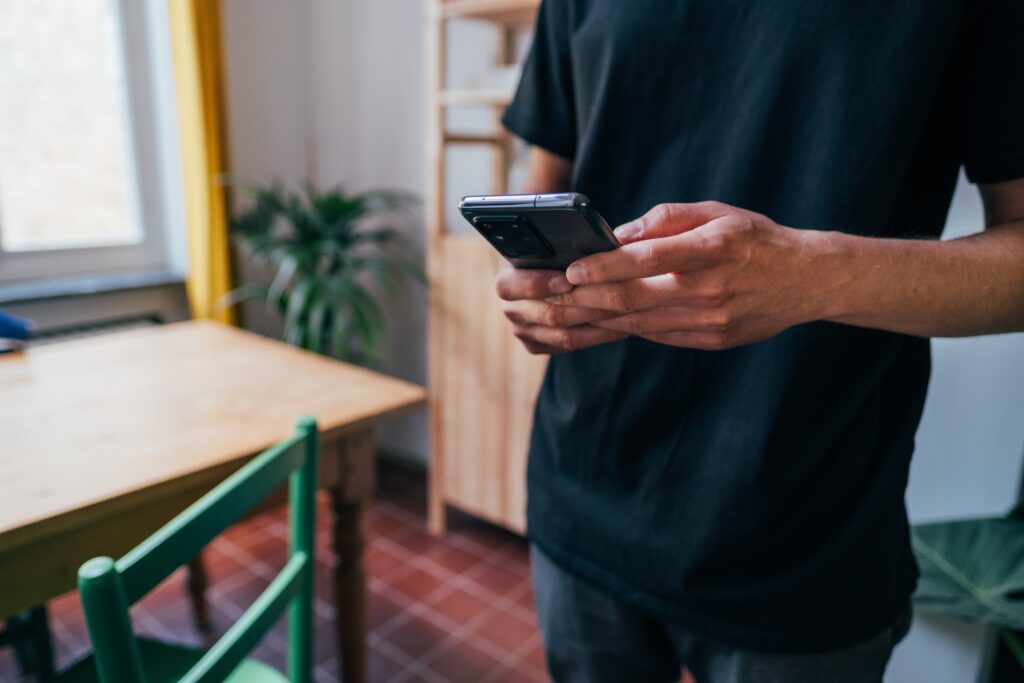 A bounce rate is the percentage of visitors who enter a website and then leave without taking any action on the site. This means if they simply skimmed your homepage and immediately left, that user's interaction is seen as part of your overall bounce rate.
A slow website is one of the more common factors for high bounce rates. Your customers, or potential audience, do not want to hit a roadblock when they try to work with your site or learn more about your products or services. If there's a delay in website load time or something isn't working, a customer will quickly leave. Therefore, simply reducing your load time can help you decrease your bounce rate, helping to increase overall site traffic and conversions.
Problem 3: Users May Never Come Back to You
If your website is taking too long to load and negatively affecting the user experience, you could be sending potential clients away, and they could never return.
"Nearly 70% of consumers admit that page speed impacts their willingness to buy from an online retailer. (Unbounce, 2019)"
Think about it, have you ever accessed a website and thought, "Huh, I'm not that interested anymore?" Businesses see success when they have positive user engagement and responsive fast-loading websites. By not having an optimized site speed, you're vicariously turning some users off, and they may choose never to come back. Remember, your website is one of the first impressions you make with your audience, and customers expect a fast-loading seamless user experience. If your customers are closing out and never returning, this could affect your bottom line and brand reputation.
How to Fix Your Website Speed
Now that we've discussed the impact of having a slow website speed, how can we fix our website to have it run more smoothly and create a better user experience? There are a few ways to improve your website speed, but we've narrowed it down to three.
Optimize Your Images
Get Rid of any Unused or Chunky Apps
Clean up your site and ensure it's easy to navigate
Optimize Images
Is your website full of imagery? While aesthetic graphics can enhance the appearance of a website, we need to be careful about the size of the image. If your pictures are too large, it can slow down your website.
Moving forward, resize your images before uploading them, and if you have time, review older graphics and ensure they're not too large. Resizing your pictures or uploading compressed images could shave seconds off your load time.
Make sure your images are optimized for the web. This means they should be the right size and format and saved at a lower quality than their original versions. You can use an image compression tool like TinyPNG to help with this.
Get rid of unused or clunky apps.
Not all plug-ins are created equal, and not all of them belong on your site.
Too many plug-ins on your site cause unnecessary delays in loading, and as time goes on, plug-ins can become outdated, have compatibility issues, or pose a security threat.
We recommend you audit the plug-ins you have installed and evaluate whether they are utilized. Look for any overlapping functionalities and any plug-ins you can delete. Next, you can start by disabling and deleting any plug-ins you aren't currently using. Don't forget that every second a web page takes to load increases your chances of losing potential customers, so be thoughtful about the plug-ins you use and the ones you delete.
Clean up your site and ensure it's easy to navigate
Once you've compressed your images and removed any unnecessary plug-ins or apps, start cleaning up the rest of your website. Go through the back end and remove any pages that aren't working or are no longer necessary. Next, we encourage you to reflect on how many ads you have on your site. Too many ads can dramatically reduce your website performance and increase bounce rates. Lastly, ensure your website is easy to navigate. If users can't find what they're looking for, they'll leave and go somewhere else. Finally, your website's usability can help tremendously in website speed. By keeping your pages streamlined, your website easily searchable, and your ads selective, you're removing the extra noise that causes your website to slow down.
These are a few key ways to improve your website speed, and by taking these steps, you can ensure that your website is running smoothly and providing a positive user experience.
By improving your website speed, you can increase traffic, engagement, and conversions. That's why it's essential to keep an eye on your website's speed and performance. If your website is fast and responsive, you can create a better user experience, which will lead to more customers and conversions.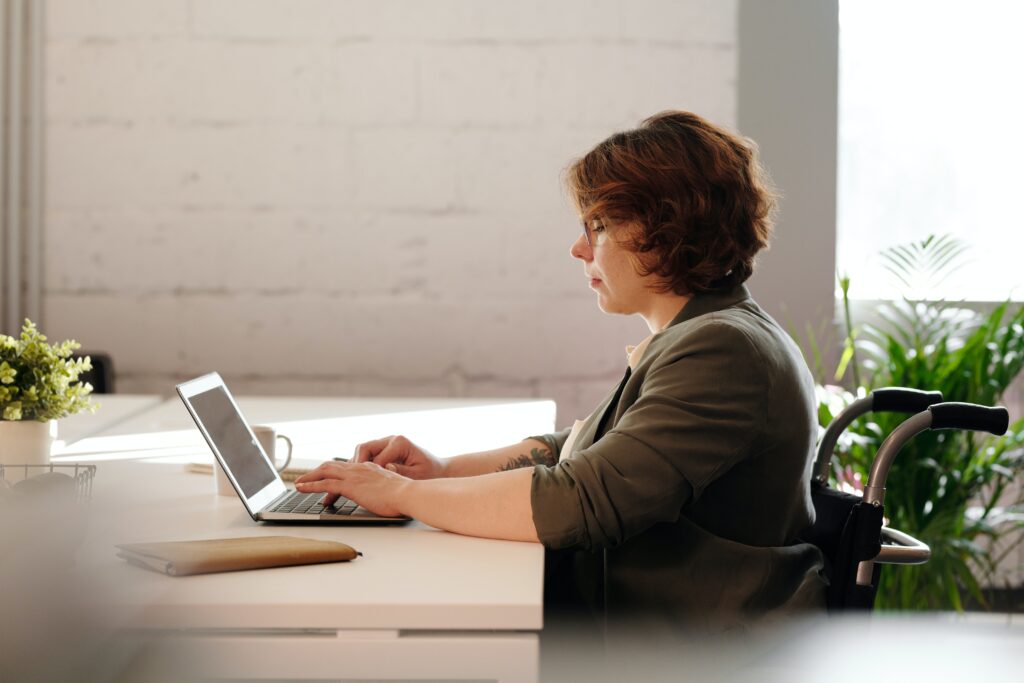 Your website speed could be sabotaging your marketing efforts. As marketers and advertisers, we can have the best strategy, but if our website isn't loading fast enough, we could be losing out on so many potential customers. On the other hand, if done right and you increase your website performance, you could boost your website's user experience, and improve SEO.
Delivering a great user experience should be at the top of your list, starting with a fast-loading website.
If you're still not convinced, here are a few statistics to help:
Having an SEO-optimized website is essential in gaining visibility within search engines and attracting customers to your website. Focusing on website speed will help keep them on your website, make it a more enjoyable experience, and hopefully, they'll return for future purchases.
Search engine optimization is complex and ever changing, but you can ensure potential customers see your website by following some essential steps. As a result, you can improve your website speed, user experience, and conversions with little effort.
Slow loading times can be frustrating for users and cause them to leave your site. By improving your website speed, you can keep users on your site longer, which will lead to more engagement and conversions. In addition, you can ensure that your website runs smoothly and provides a positive user experience by taking these steps.
Here are a few takeaways from this article:
You need to focus on website speed to improve the user experience, which will lead to more customers and conversions.
There are a few ways you can increase your website speed, including optimizing images, getting rid of unused or clunky apps, and cleaning up your site.
Having an SEO-optimized website is essential in gaining visibility within search engines and attracting customers to your website, but focusing on website speed will help keep them on your website.
What do your SEO efforts look like? Whether you're starting or you have worked to improve search engine optimization before, we'd love for you to let us know what you're doing on LinkedIn! Or, give us a ring to schedule a Discovery Call with us for a more hands-on approach to optimizing your website and learn more about our enterprise-level services for established advertisers, agencies, and small businesses.