Dominate the TikTok Scene: Accelerate Your Business Growth With Our Proven Ads Management Services
Discover the full potential of the TikTok platform by captivating new audiences and delighting your existing followers on this engaging social media app, which boasts of a huge user base and extensive screen time.
Two Trees PPC is a team of experts in TikTok Ads Management who can help your business create and manage effective advertising campaigns on this popular social media app. We offer a range of services, from customization to creativity, that are tailored to meet your specific business needs and goals. Our team has extensive knowledge and expertise in creating and managing successful TikTok advertising campaigns, and we stay up to date with the latest trends and best practices to ensure that your campaigns are always optimized for maximum results.
We focus on delivering a strong return on investment for your advertising budget, and continually analyze your campaign performance to make adjustments as needed. Our team of creatives knows how to develop visually stunning, engaging content that will capture the attention of TikTok's highly engaged audience. We also provide regular reports on your campaign performance, including metrics such as impressions, clicks, and conversions. This allows you to track the success of your TikTok advertising campaign and make data-driven decisions about your advertising strategy.
By hiring us to manage your TikTok ads, you can have peace of mind knowing that your advertising campaigns are in good hands, allowing you to focus on growing your business and achieving your goals.
1
Month To Month Contract
We take great pride in the value we provide to our clients, and we're confident that they'll see results from our services. We believe in earning our clients' loyalty, rather than locking them into a long-term contract. Our flexible approach ensures that our clients have the freedom to make changes as needed, while knowing that we'll always be there to support them. This level of flexibility gives our clients peace of mind, knowing that they can rely on us to adapt to their evolving needs and provide top-notch service at all times.
2
100% Transparency
At Two Trees PPC, we believe in being completely transparent with our clients. We make sure that everything is out in the open and that you have full access to the advertising platforms we manage, as well as a live reporting dashboard that keeps you up-to-date on our activities on your accounts. Our pricing model is also designed to be fully transparent, so you can rest assured that you'll never be hit with any unexpected charges. We believe that this level of transparency is key to building trust and fostering long-lasting relationships with our clients.
3
In-House Talent
We are committed to delivering exceptional work that reflects our dedication to quality. Our in-house team of highly skilled experts is equipped with the latest training and tools to ensure that they always produce top-notch results. We constantly strive to improve our processes and refine our techniques, never sacrificing quality for the sake of cost savings. When you work with us, you'll have the pleasure of engaging with the very team responsible for your account, benefiting from their personalized approach and expertise.
Most Commonly Asked Questions About TikTok Ads Management
In today's digital age, businesses have more advertising channels than ever before. One of the most popular platforms for advertising is TikTok, which has rapidly become one of the most popular social media apps in the world. With more than one billion active users, TikTok offers a unique opportunity for businesses to reach a large, engaged audience.
However, TikTok advertising can be complex and time-consuming, requiring specialized skills and expertise. That's where our TikTok Ads Management services come in. Our team of experienced advertising professionals can help businesses of all sizes and industries create and manage effective TikTok advertising campaigns.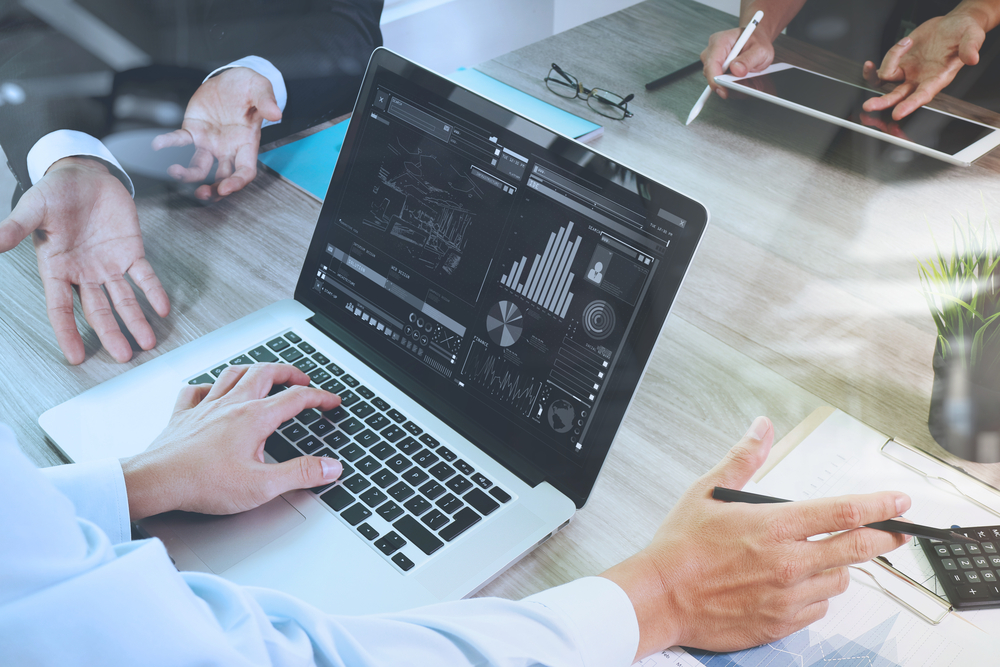 Consider A Free Audit
If you are already using Google, Microsoft or Meta Ads, we can offer you a free, no obligation audit. We will identify areas that are costing too much as well as areas of opportunity that need more development. We typically complete these audits within 2 business days, so please feel free to reschedule your consultation if you'd like us to have this completed before we talk.