In today's fast-paced business landscape, finding innovative ways to generate high-value revenue streams is crucial for sustained growth and success. One powerful strategy is to collaborate with the right agency that can help you tap into new markets, leverage their expertise, and unlock hidden opportunities.
This blog post will guide you through the process of finding the perfect agency partner to maximize your revenue potential and establish a mutually beneficial relationship. From defining your goals to evaluating agency capabilities and fostering effective collaboration, let's explore how you can unlock new revenue streams through strategic agency partnerships.
Table of Contents
Define Your Goals and Objectives
To ensure a successful process and obtain desired results, it is important to define both goals and objectives in advance. Goals should be specific and measurable so that progress can be tracked throughout the partnership. Objectives should then be tailored to those goals, such as determining the best methods for meeting them, and creating strategies to reach desired outcomes.
When selecting an agency partner, it is important to consider their track record, capabilities, and resources. A reliable agency should have proven results in areas related to your goals and objectives, possess the necessary tools and skill sets needed to complete the project, and have enough resources to dedicate to your project. Also, you should consider how the agency will work with you throughout the process, and make sure they are able to meet any timelines or deadlines set forth in the agreement.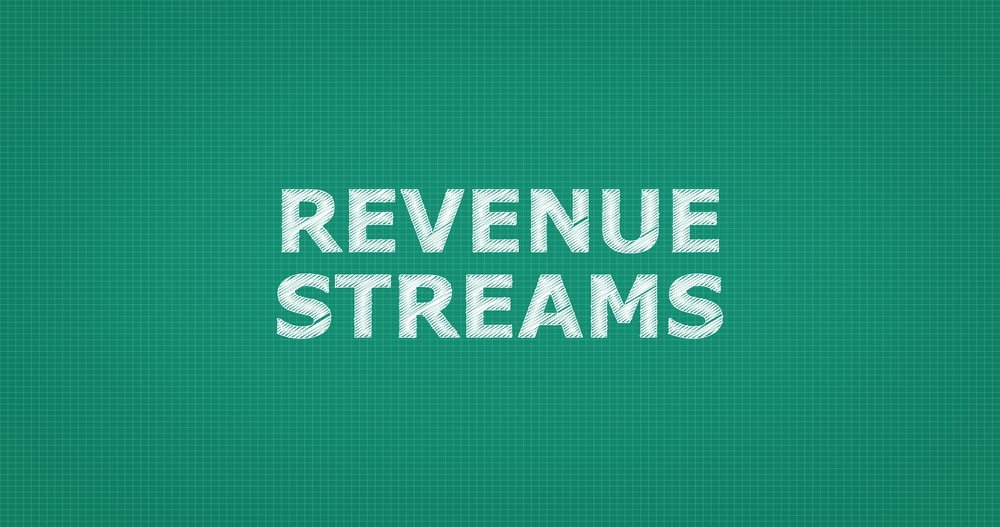 Research and Identify Potential Agency Partners
Whether you're looking for an advertising agency, marketing firm (you can read more about finding a marketing agency here), web development team, or any other type of agency that offers complementary services to your own, there are a few key steps you should take to make sure you find the right fit.
First, make sure you have a good understanding of what your business needs and how the agency can help. Doing research on the different types of agencies available and talking to other businesses that have used them can give you valuable insight into which type of agency is best suited for your needs.
When selecting an agency partner, it's important to focus on finding a team of professionals who are knowledgeable and experienced in the field you need assistance with. Ask about their past projects and clients to make sure they have the necessary expertise and experience to deliver the results you require.
Once you've settled on an agency, be clear about your expectations and goals. Communicate regularly with your chosen partner and provide feedback on their performance so they can make any necessary adjustments and keep the project on track.
Evaluate Agency Capabilities
When looking for an agency partner to help generate high value revenue streams, it is essential to evaluate their capabilities and determine whether they have the right team and tools in place to make a successful collaboration. Here are some key factors that should be considered when evaluating agency capabilities:
1) Expertise – It is important to establish whether the agency has the right expertise needed to develop and implement strategies that will help increase high value revenue streams. Look for an agency with a track record of success in developing and executing successful marketing campaigns (you can read more about evaluating the performance of a marketing agency here), as well as experience in managing client relationships.
2) Resources – Make sure the agency you choose has the resources they need to support your business goals. This includes having access to the latest technology, the right people and the ability to quickly deploy campaigns as needed.
3) Processes – Ensure that the agency has processes in place for managing projects, tracking results and making adjustments when necessary. Look for an agency with a proven track record of developing successful strategies and tactics that drive high value revenue.
By taking the time to evaluate an agency's capabilities, you can ensure that your collaboration will be successful in generating high value revenue streams. With the right partner on board, you can leverage their expertise and resources to maximize results and drive growth for your business.

Assess Compatibility and Culture Fit
When looking to team up with an agency to create additional high value revenue streams, it is important to assess the compatibility and culture fit of the partnership. Cultural differences can have a major impact on the success of a business relationship, so it's essential for businesses to ensure they are able to work together harmoniously.
It is important to have an honest conversation about the goals of both parties, as well as any potential risks and rewards associated with the partnership. By doing so, businesses can better understand each other's needs and expectations and create a mutually beneficial agreement.
The agency should also be able to demonstrate their expertise in the field and present their track record of success. It is important to make sure that the agency has the necessary resources and capabilities to deliver on their promises.
It's also wise to look for an agency with a successful track record in forming partnerships, as this will indicate that they have experience in managing such relationships successfully. This can help ensure that both parties are able to work together towards achieving their goals.
By carefully assessing the compatibility of a potential partnership and taking the right steps to make sure everything is in place, businesses can create high value revenue streams from an experienced agency partner. With the right effort and planning, this can be a mutually beneficial relationship that benefits both parties for years to come.
Establish Clear Roles and Responsibilities
When pursuing a partnership with an agency to develop new revenue streams, it is essential to define the roles and responsibilities of each party. This will ensure that both the agency and the partner have clear expectations for their respective contributions and are able to work together effectively.
In order to determine how to divide up roles and responsibilities, both parties should consider the skillsets, resources, and expertise that they each bring to the table.
For example, if the partner has a strong understanding of customer needs and preferences but lacks technical capabilities, then it may be best for them to focus on market research and customer feedback while allowing the agency to handle the technical implementation of new revenue streams.
Similarly, if the agency is skilled in design and development but lacks marketing expertise, then they may be best suited to creating new products while allowing the partner to manage promotional activities.
Once roles and responsibilities are established, it's important for both parties to set achievable goals and deadlines. This will help ensure that all projects move forward on schedule and that everyone is held accountable for their performance. Also, regular meetings should be held to ensure that both parties are on the same page throughout the project and that any potential issues can be addressed promptly.
By carefully defining roles and responsibilities, setting clear goals and deadlines, and holding regular check-ins, partners can create a strong foundation for working together to develop high-value revenue streams. With the right agency partner, businesses can take their success to the next level and generate more revenue than ever before.
Foster Effective Communication and Collaboration
When it comes to achieving success with high value revenue streams, the most effective route is to team up with an agency that has a proven track record. By forming a partnership with an experienced and knowledgeable agency, businesses can take advantage of their expertise in specific industries and have access to valuable resources.
Businesses that partner with an agency should begin by fostering effective communication and collaboration. This means setting up regular meetings to discuss progress, expectations, and goals for the project.
The agency should also have an open line of communication and feedback so any issues or concerns can be addressed quickly. Moreover, businesses should make sure to involve the right people in the project to ensure it runs smoothly.
Businesses should also research the agency's reputation before signing an agreement. Look for reviews, testimonials, and case studies that demonstrate their success with high value revenue streams. Additionally, ask if they provide any guarantees or proof of results so you can be sure they have a successful track record.
Finally, make sure the agency is properly equipped to handle your project. Research their experience in the industry and ask about any specialized skills they have that can be beneficial. Ask for references as well so you can speak with other businesses that have worked with them before. This way, you can get a better feel for their capabilities and determine if they are the right fit for your project.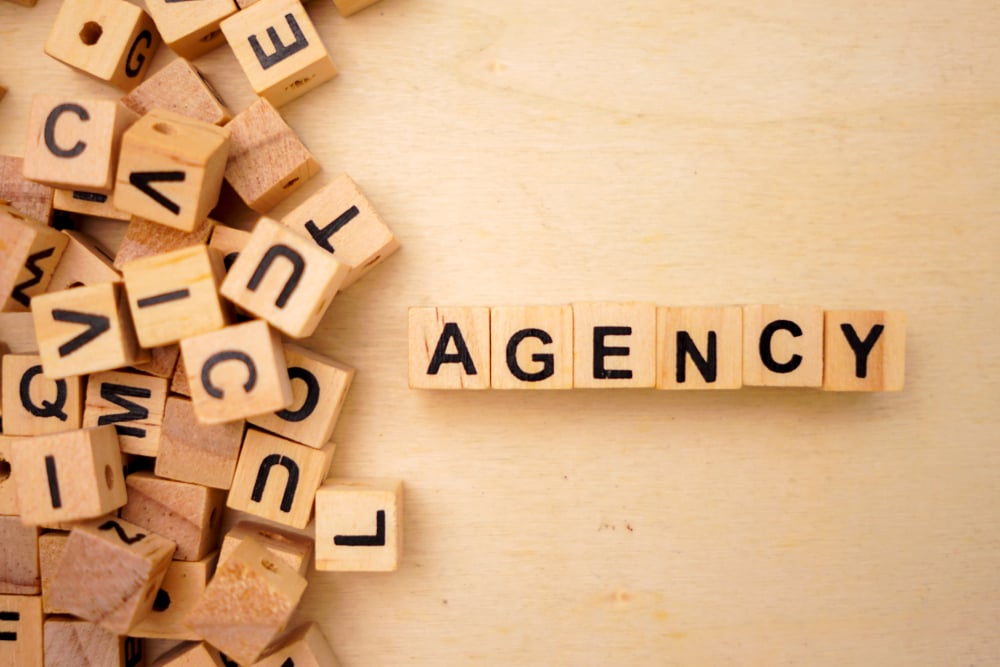 Continuously Evaluate and Evolve the Partnership
When forming a successful partnership with an agency, it is important to continuously evaluate and evolve the relationship. This process involves assessing the effectiveness of the collaboration, identifying areas for improvement, and making necessary modifications in order to maximize success.
To keep both parties engaged and motivated, it is important to review performance metrics regularly and ensure that objectives are being met. Doing so will help build a strong and productive relationship between your organization and the agency, leading to greater success in delivering high value revenue streams.
When selecting an agency partner, do your research ahead of time. Take into account their previous track record with other clients, the reputation of their team members, and whether they have a comprehensive understanding of the challenges and dynamics of your industry.
Additionally, assess their capabilities and determine whether they have the resources and experience to handle different sizes of projects. With the right agency partner in place, you can gain valuable insights into how best to improve your business operations and realize meaningful revenue growth.
At the end of the day, forming a successful partnership with an agency is about finding the right fit. Choose a partner who understands your goals and objectives, has a proven track record of success, and can provide valuable insights into how to maximize the benefits of the partnership. With the right team in place, you can create high value revenue streams that will help propel your business forward.
Remember that forming a successful partnership with an agency is not a one-time event. Instead, it requires ongoing commitment and investment in order to ensure the relationship remains strong and effective over time.
With open communication and mutual understanding between both parties, you can reap significant rewards from the collaboration while helping your organization reach its full potential.
Final Thoughts
Teaming up with the right agency can unlock untapped revenue streams, propel your business to new heights, and foster long-term success. By defining your goals, conducting thorough research, and evaluating agency capabilities, you can find the perfect partner to help you achieve your revenue objectives.
Remember to foster effective communication, establish clear roles, and continuously evaluate and evolve the partnership. With the right agency by your side, you can navigate the ever-changing business landscape and capitalize on high-value revenue streams for sustainable growth.
Two Trees PPC Digital Marketing is the perfect partner agency to help you unlock high value revenue streams and take your business to the next level. With years of experience in marketing, design, technology, and more – we can provide you with the expertise you need to succeed.
From helping you define targeted audiences and create compelling campaigns to ensuring that your website is optimized for maximum impact, we've got you covered. Plus, our additional services such as SEO and analytics can help you better understand your performance and identify areas where improvements can be made.
At Two Trees PPC Digital Marketing we're committed to helping you unlock high value revenue streams through strategic partnerships. With the right partners by your side, you'll be able to create new opportunities for growth and success. Contact us today and let's start discussing how we can help you achieve your business goals!