There are many ways to build backlinks, but there is more to backlinks than just their definition. There are nuances that marketers need to take into account when creating a business's backlink strategy to ensure its success.
Keep reading where we'll expand on all things backlinks – the good and the bad.
Table of Contents:
What is a Backlink?
Backlinks are links from one website to a page on another website. So, when a page includes a link that clicks directly into another website, it is a backlink.
Backlinks are also known as inbound or incoming links.
Why are Backlinks Important?
Backlinks are crucial for SEO.
When one website links to yours, it indicates to Google (and other search engines) that your website is reputable and worth linking to. When Google sees your website is reputable and trustworthy, you'll move higher up the search engine results page, which leads to more traffic.
The benefits of backlinks lead a business to create blogs in the hopes of getting backlinks and ranking higher. As business owners, you want to earn high-quality backlinks to your website to improve your visibility, generate traffic to your website, increase leads, and ultimately increase revenue.
Good vs. Bad Backlinks
Backlinks sound amazing, right? And they are, but only if you do it right because there are backlink options you want to avoid.
Good Backlinks
One good backlink is better than 100 bad backlinks.
A good backlink is when you have backlinks from trusted websites. They can be authoritative sites like CNN or The New York Times.
There are also high authority brands within your industry. If websites like these have backlinks to yours, it is great for SEO.
When trustworthy, high-ranking sites link to yours, it's telling Google that your business is worth looking at and is essentially a stamp of approval for your business.
Bad Backlinks
Now, what makes a bad backlink? The first thing we need to remember is the quality of the website backlinking to you. When you think of the websites linking to you, ask yourself, would you trust them?
Backlinks from trusted websites are great and can increase your ranking. However, earning backlinks from irrelevant websites or paying for backlinks can be incredibly damaging to your domain authority. Remember, Google's algorithm can catch bad-quality backlinks, and your business can be penalized.
3 ways to build good backlinks:
Now that we've reviewed the difference between good and bad backlinks – How do you earn quality backlinks?
Generating backlinks can happen in one of two ways:
A direct approach where you put your content in front of someone, and they choose to link to it.
Someone finds your content, and they link to it.
Regardless of which approach you take, there is a content creation component. You can take many different content approaches, and most of them depend on your website, your industry, and those engaging with you.
Here are three types of content you can create to earn high-quality backlinks:
Publish Guides
The best way to build backlinks is to create a website worth linking to, so start by creating relevant content that people want to link to.
Publish a guide. A guide is a document with all the possible information on a specific topic.
Guides are considered long-form content, and long-form content is great for SEO ranking compared to short-form content. Additionally, guides are great resources, and when people write about a similar topic, your guide will be linkable.
To create link-worthy guides, first, find a popular topic. Ensure your topic:
has not been written about in the same way.
is related to your business.
Next, create your content! Remember, when working on a guide, you need to be as detailed as possible. Once you are done, the promotion begins! Share your guide as much as you can. Get it in front of people in your industry, and soon your audience will start linking back to it.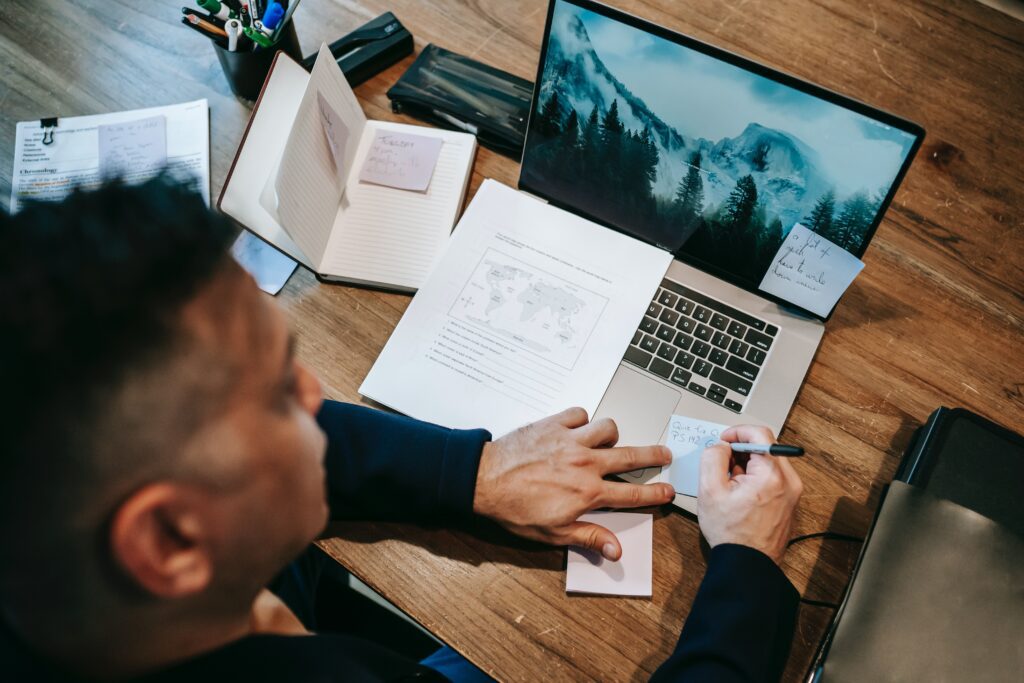 Guest Blogging
Another high-quality backlink strategy is to guest blog. Guest blogging allows you to share your knowledge and expertise with an existing audience. This will allow you to speak to those in your niche, drive traffic to your website, and build domain authority.
While it's easy to find guest blogging opportunities, please remember that the websites you guest post on still need to be high-quality. Once you find a high-quality website to guest post on, ensure that your content is relevant to their audience and thoughtfully written.
Create Infographics
You know how they say a picture is worth 1000 words? Well, it's true – even when it comes to building backlinks. Infographics have become an efficient link-building method. By combining visuals and written content, you're creating shareable and easily digestible content for people in your industry.
There are tons of other ways to utilize infographics. First, you can start by creating them for your own website. You can also share it on social media. If that infographic is interesting, people will use it and give you credit. You can also generate an embed code to paste below your infographic. That way, people use your embed code when reposting the infographic.
Another way to use infographics is to share your infographic with bloggers in your industry; you can send emails and outline how to use it and how it will benefit them. If they use the infographic, you will have then earned a backlink. Keep in mind that when you reach out to bloggers, they need to be in your industry, and they need to have already published content related to your business.
Lastly, you can submit your graphics to infographic directories. When you submit graphics to these directories, you're making your infographic easily searchable and usable.
How Do Low-Quality Backlinks Affect Your Business?
Say you have bad quality backlinks. What happens to your business?
First, one bad backlink can undo all the work you have put in to increase your domain authority. Second, Google's algorithm constantly scans every website and its traffic, so if Google finds that a link has no value other than enhancing traffic, it will flag that link as toxic.
Toxic backlinks can come from spam websites typically created for link-building purposes, websites containing viruses, loan websites, etc.
Bad backlinks are harmful because they negatively impact your search engine results page ranking.
A low SEO ranking is primarily bad because Google will no longer show your content to potential customers. Once your ranking lowers, it can be challenging to regain Google's trust, and your potential customers lose trust in you.
Finally, bad backlinks can be a PR nightmare because not only is Google lowering your ranking, but now your site is labeled untrustworthy to your audience.
Remember, your backlinks are another way you show up online. It's how you introduce yourself to a potential audience, so it's not all about numbers and having as many backlinks as possible. Instead, it is about having the right backlinks to have good SEO, reach the right audience, and build trust.
Backlinks are a powerful tool to build and protect your online reputation, but if done incorrectly, they can do the opposite and ruin your online reputation.
Recover from Bad Backlinks
Suppose you bought backlinks, and Google found out and penalized you. How do you recover?
We've broken down recovering from bad backlinks into two categories:
Patience
Occasionally, it is worth just being patient. For example, sometimes low-quality backlinks are not your fault, and if that's the case, Google may resolve it on its own.
Additionally, links tend to lose value as time goes on. If the penalty is not too severe, the bad backlink may not be an issue as time goes on. Eventually, the page could be archived or removed altogether.
Balance
While you wait for those bad backlinks to fade, you can also spend time creating good backlinks and balancing the bad with the good.
Find opportunities to guest post on high-authority blogs, improve your SEO in other ways, or publish high-quality linkable content. Remember, this can be time-consuming, but take your time and focus on quality over quantity.
If you're struggling with bad backlinks, there are a few ways to find where your backlinks are coming from. Tools like Moz, ahrefs, or SEMRush are helpful because they'll review and flag all toxic links. Then, you can check each link and even request that the website remove you from their page! Unfortunately, it's not very likely that they'll remove you, but afterward, you can ask Google to ignore the link.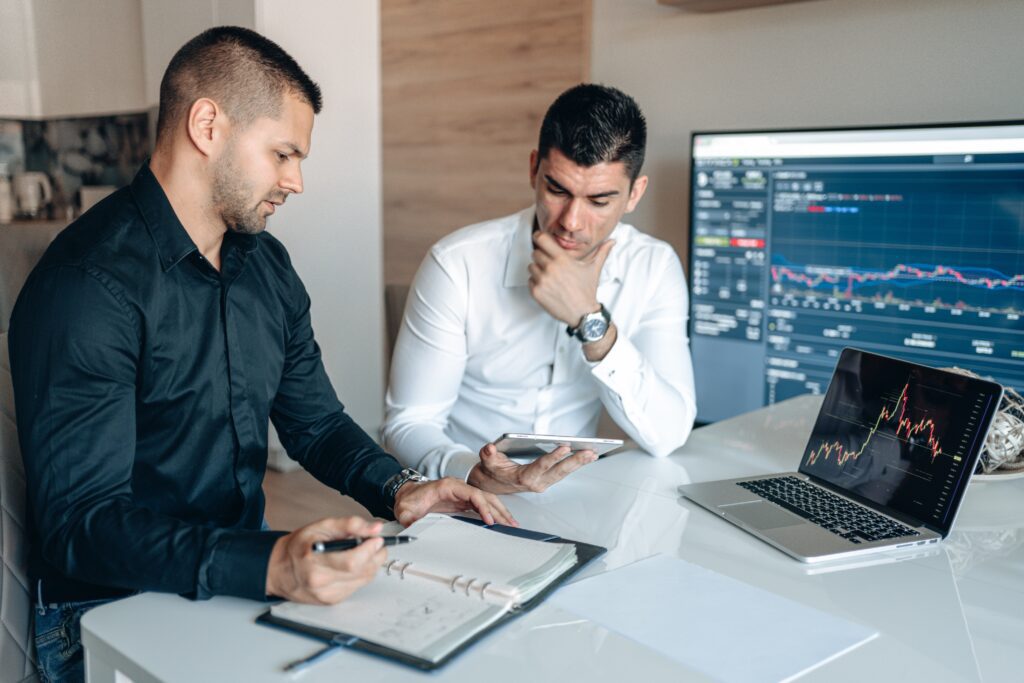 Our Biggest Piece of Advice
One of the best things you can do to avoid bad backlinks and a backlink PR scandal is – Do not buy backlinks! Buying backlinks is against Google's Webmaster Guidelines, and if caught, you can get a pretty nasty penalty that can really damage your SEO ranking.
Businesses buy backlinks for one or both of these reasons:
Saves time
Faster results
However, this couldn't be further from the truth. Buying backlinks is a lengthy process in itself, as is training your team to buy them. As far as results go, you may see great results initially, but it will plateau unless you continue to buy backlinks.
Additionally, having backlinks to irrelevant websites is not beneficial to the user experience, and you could be deterring great potential customers.
Of course, if you get caught by Google, all that money and time you invested for quick results will backfire. Creating a backlink strategy and building your domain authority is hard enough as it is. It's even more difficult when you have penalties from Google to consider.
Backlinks show users that your website is trustworthy, and by showing up on other websites, you gain a seal of approval for Google so that you show up higher on the search engine results page.
Backlinks are important because they're one of the factors that contribute to your SEO and your ranking in search engines. In addition, high-quality, relevant, and authoritative backlinks often lead to better traffic to your site because you'll rank more competitively on the search engine results page and have a higher domain authority.
There's no denying the benefits of backlinks, but you can't take the easy way out. It may be tempting to pay for backlinks, but it's incredibly damaging in the long run.
Buying backlinks is damaging to your digital presence and your digital reputation.
If you're interested in learning more about backlinks and how to build out backlinks correctly, we've written several articles on the topic:
Keyword research, on-page optimization, and backlinks are essential in SEO and growing your digital presence. As business owners, we need to find a balance between each item to ensure we have a well-rounded digital marketing plan.
With that said, backlinks are a great place to start. Backlinks are great for SEO and ranking higher, but it's also a way to create awareness and drive traffic for your business. The more your audience sees your business, the better the brand recognition aspect of your business will be.
Are you ready to optimize your backlink strategy and increase traffic to your website? Schedule a 15-minute exploration call with our CEO & Founder, Mike Wisby.