Instagram has launched a new app called Threads, which is designed for text-based conversations. Threads is a separate app from Instagram, but it uses the same login credentials. Users can share text updates, photos, and videos up to 5 minutes in length. Threads also includes a number of features designed to make it easier to stay connected with close friends, such as a "Close Friends" list and a "Recents" tab.
Threads is being seen as a potential rival to Twitter, as it offers a similar experience with a focus on text-based conversations. However, Threads also has a number of features that differentiate it from Twitter, such as the ability to share photos and videos.
In a blog post announcing Threads, Instagram CEO Adam Mosseri said that the app was designed to "create a positive and creative space to express your ideas." He also said that Threads was "an experiment," and that Instagram would be listening to feedback from users to see how the app could be improved.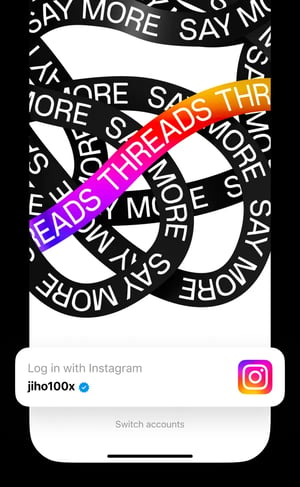 Some key features of Threads include:
Text updates: Users can share text updates up to 500 characters long.
Photos and videos: Users can share photos and videos up to 5 minutes in length.
Close Friends: Users can create a "Close Friends" list to share updates with a select group of people.
Recents: The "Recents" tab shows updates from people that the user has recently interacted with.
Threads inbox: The Threads inbox shows all of the user's messages in one place.
Threads is available now for download on iOS and Android.